STD Testing: If You're At Risk for One, You're at Risk for All
Posted: Oct 31st, 2016 at 12:00AM - by e7 Health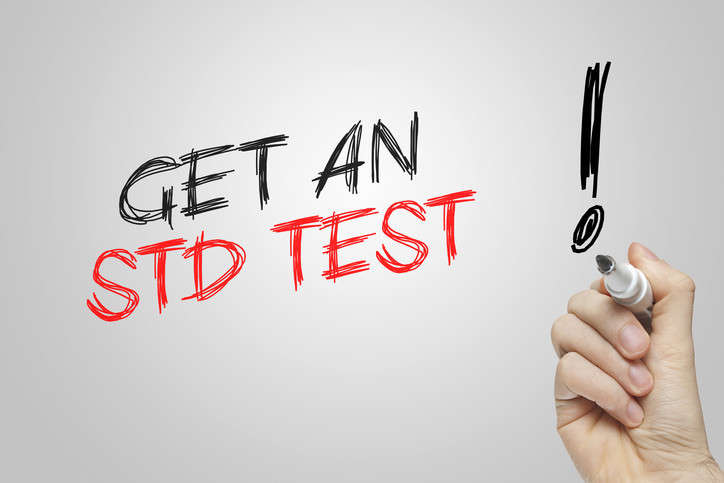 With sexually transmitted diseases reaching a high, it's important that anyone who's at risk for them makes sure they are getting tested regularly. It can help you make sure that you remain safe, as well as being a socially responsible way to help eliminate a growing problem.
Who is at Risk?
While the prevalence of these diseases can vary from area to area, pretty much anyone who is sexually active is at potential risk of introducing themselves to one or more STDs. The higher your number of partners, the greater the risk becomes.
Many people who carry these infections are asymptomatic, meaning that they will not show outer signs of the disease they carry. For instance, many people carrying genital herpes will not display the tell-tale sores associated with the disease, but it continues to run rampant. Not noticing anything out of the ordinary does not put you in a position of complete safety, which can be a frightening burst of reality for those who thought they were being careful.
That said, if you are presenting any kind of discharge, rashes, warts, or other symptoms commonly associated with STD infection, it's imperative that you get to a clinic and have them examine you at the soonest possible opportunity.
In general, those in a monogamous relationship, where both have received testing, are at very little risk of contracting anything. Unfortunately, reality dictates that monogamous relationships are not always quite as simple as they seem and outside factors can be introduced through affairs and other dalliances.
Even those who use protection on a constant basis can find themselves at risk since condoms and other methods do not always protect the individual from all STDs and there is a slight risk of failure even under the best of circumstances.
Basically, if you're regularly having sex, it's much better to be safe than sorry.
The Importance of Broad Spectrum STD Testing
While it's definitely important to check for anything that your partner clues you in might become a problem, what you really should be doing is getting a battery of tests to make sure that you're covered for all STDs.
It might seem a bit nerve-wracking, but it's better to know than to face the long term complications which can result from some of them. Most are easily treatable in this modern age, and even the big ones aren't as much of a death sentence as they were even a couple of decades ago if they are caught early enough for action to be taken before the disease takes complete hold.
It can be somewhat embarrassing to have to request the tests from a healthcare professional, but you need to be completely honest in order to receive a proper assessment of your level of risk. A little bit of red-faced embarrassment isn't much to go through in order to catch a disease before it begins to take consequences on your life.
The important thing is to make sure that you are tested for all STDs, not just those which you know of. If you're at risk for even one of them, the stark truth of the matter is that you are at risk for all of them. Due to the social stigma surrounding them, it can be hard to ascertain if your partner is being completely truthful about the matter even if they admit to one infection or another.
If you're regularly sexually active, particularly with multiple partners, the responsible thing to do is face the matter head-on and request testing from your doctor or a specialist. Most diseases will get worse without treatment, and some can have devastating or fatal consequences if they aren't caught early enough.
If you weren't treated while younger, it may also be prudent to ask your healthcare practitioner about the HPV vaccine in order to head off future encounters with this shockingly common STD.
What Does a Test Entail?
There is currently no single test which will screen for all STDs. Each is tested for in a different manner, although in general, a physical exam and blood test can cover a lot of ground. Other methods include urine testing and blood testing in order to get the specimen needed to test.
If you're presenting symptoms, e7 Health is able to help figure things out just by what's going on but as noted before STDs are frequently asymptomatic, at least externally, and this can cause a lot of problems.
Most often the samples taken in the absence of physical symptoms will require a little while to process. Expect to have to wait for a few weeks at the most for the lab results to return. In the meantime, it may be prudent not to have sex with anyone new.
Treatment
If the tests turn up positive for the diseases, we can help you come up with a treatment plan for your infection.
Many of the common STDs, including chlamydia, syphilis, and gonorrhea are easily treatable with oral antibiotics and both you and any current partners should receive treatment. The ability to treat these diseases with a non-invasive method is a major plus, and you'll be glad you went through the test.
In the case of herpes, medicines can be given to control outbreaks in those who present symptoms. HPV is most often treated simply by the removal of warts since it's incurable.
HIV is a different case, but hardly the lethal monster it once was. Much research has gone into preventing the disease from killing the affected individual, and while it will be life-changing the overall effect on your lifespan is fairly minimal.
While it might seem to be a daunting task, it's essential to your health that you make sure that you receive a regular, wide spectrum STD test. By doing so, you'll most likely be able to rest at ease knowing you don't have anything and in the event that you do, you'll be able to face treatment earlier and prevent any complications which may arise down the road. If you're sexually active, scheduling regular tests is important and you'll find that it's not as big of a deal as your head is undoubtedly making it out to be.
Give us a call today or schedule your testing appointment online.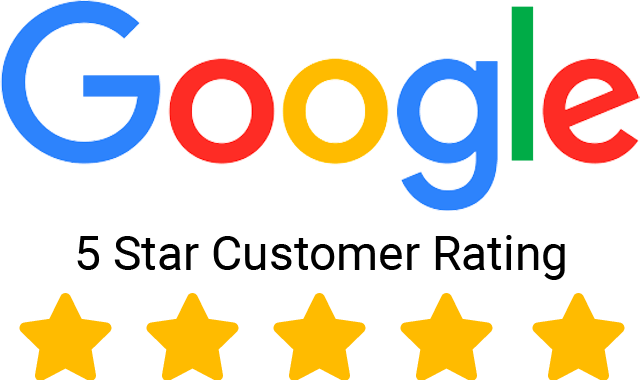 Give us a 5-Star Review on Google! It only takes a few seconds!