e7 Health offers TB Skin Testing
TB Skin Testing Pricing (includes TB read)
1 Step TB Skin Test
2 Step TB Skin Test
STUDENTS *
TB Skin Test plus one other service.
$39.99
$79.98
STUDENTS *
$44.99
$89.98
NON-STUDENTS
$49.99
$99.98
*(With Student ID)
e7 Health is a preventative health and wellness company. The Clinic is supervised by Board Certified doctors. We provide comprehensive preventative health and wellness services. Our immunization services include having all vaccines available in the US (excluding the COVID-19 vaccine) for work, school, travel, and general health. e7 Health offers the most competitive pricing for students, employees, and individuals.
We specialize in an array of other preventative health services such as complete laboratory testing, TB skin testing, drug testing, STD testing, diagnostic testing, and physical exams. We also provide comprehensive Employee Health Services to many small and large companies. We have the ability to meet all of your Immigration needs and provide medical examinations with a designated Civil Surgeon. We offer great pricing and service. We accept appointments and walk ins for vaccinations and laboratory services with minimal to no waiting.
We generally are the most affordable option for most of our services.
We offer both one-step and two-step TB skin testing.
At e7 Health we take appointments and walk-ins, at all of our locations, with minimal to no waiting.
Our highly trained medical staff follows all CDC guidelines for TB skin test administration and reading.
We also provide on-site TB skin testing for groups such as allied health schools and employers. Our Employee Health Services allow local companies to work with a local partner that understands their needs. We can customize our services to fit most company's Employee Health Service's needs.
We also offer chest x-rays for anyone who is PPD positive (TB skin test positive) at a discounted rate.
---
What is the tuberculosis skin test (TB skin test)?
A TB skin test is used to determine if a person has developed an immune response to the Tuberculosis bacteria. This can occur if someone has TB, if they were exposed to TB in the past, or if they received the BCG vaccine.
---
How does the TB skin test work?
A 0.1 ml liquid injection containing tuberculin is administered using a small needle in the top layers of skin on the forearm.
You must return within 48-72 hours after the injection where our trained health care professional will look for a reaction on the arm where the liquid was injected.
If a hard area or swelling is present, our health care professional will measure it with a ruler.
Depending on the size of the raised, hard area, you will have either a positive or negative TB skin test. This is measured in millimeters.
A positive test means that the person may have either:
received a BCG vaccine that has given a false positive skin reaction
been exposed and infected with TB bacteria
other condition that produced a false-positive reaction
Further testing is then recommended to evaluate if there is latent TB infection or TB disease.
When can I have the TB skin test done?
e7 Health can administer your TB skin test on any weekday, except Thursday. This is because if the TB skin test is administered on Thursday, the reading would need to be on Saturday and Sunday when our office is closed.
---
What is a 2-step TB skin test?
A 2-step TB skin test is sometimes used to prevent the chance of the first TB skin test being a false-negative reaction. Sometimes, in persons who were infected with TB, the ability to react to tuberculin may decrease over time. Giving a second TB skin test after an initial negative TB skin test may stimulate the immune system to give a more accurate result.
---
What is the process for a 2-step TB skin test?
The process of a 2-step TB skin test is similar to the 1-step TB skin test.
You will have the test administered and then return in 48-72 hours for the TB read.
One week or after of having the first test read you can return for the 2nd step which includes the administration and then returning in 48-72 hours again for the TB read.
---
QuantiFERON®-TB Gold Testing
What is it?
The QuantiFERON®-TB Gold test (QFT-G) is a laboratory test that is taken by a blood sample. It is approved by the Food and Drug Administration (FDA) as a test for detecting tuberculosis infection and latent tuberculosis infection.
The benefits of Quantiferon testing are:
It requires only a single patient visit
Results can be available within 3-5 business days
It is not affected by prior BCG (bacille Calmette-Guerin) vaccination.
It does not boost responses measured by repeated tests, which can happen with tuberculin skin tests.
When should you use the QuantiFERON®-TB Gold Test?
QFT-G can be used in the same circumstance as the tb skin test.
For example:
screening after contact with a person with Tuberculosis infection
evaluation of recent immigrants who have had BCG vaccination
TB screening of high risk population groups such as health care workers, prison workers, etc.
e7 Health conveniently draws the QFT-G test in house and results are available between 3-5 business days.
Read More on Quantiferon
---
Chest X-Ray
e7 Health also offers Chest X-Rays if necessary.
If you have a positive/abnormal tb skin test or QFT-G test, you may need additional evaluation including a Chest X-Ray.
The Chest X-Ray is used to:
detect any chest abnormalities
detect lesions in the lung that may suggest TB
to rule out the possibility of pulmonary (lung) Tuberculosis in a person who had a positive TB skin test or QFT-G test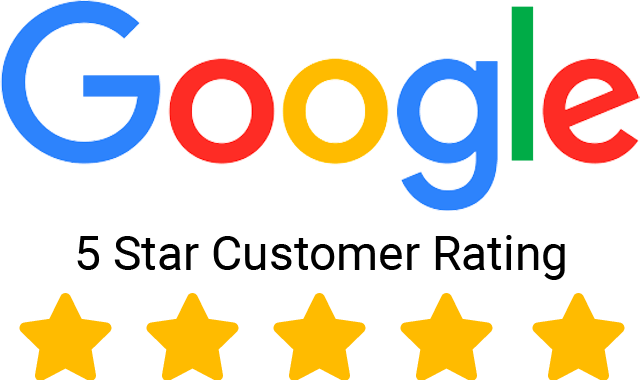 Give us a 5-Star Review on Google! It only takes a few seconds!
Needed COVID PCR Testing. Fast, easy ops, place clean. Arrived a little late so had wife call in. Told not an issue and could have booked at...

Read More