Same Day Drug Test Results
---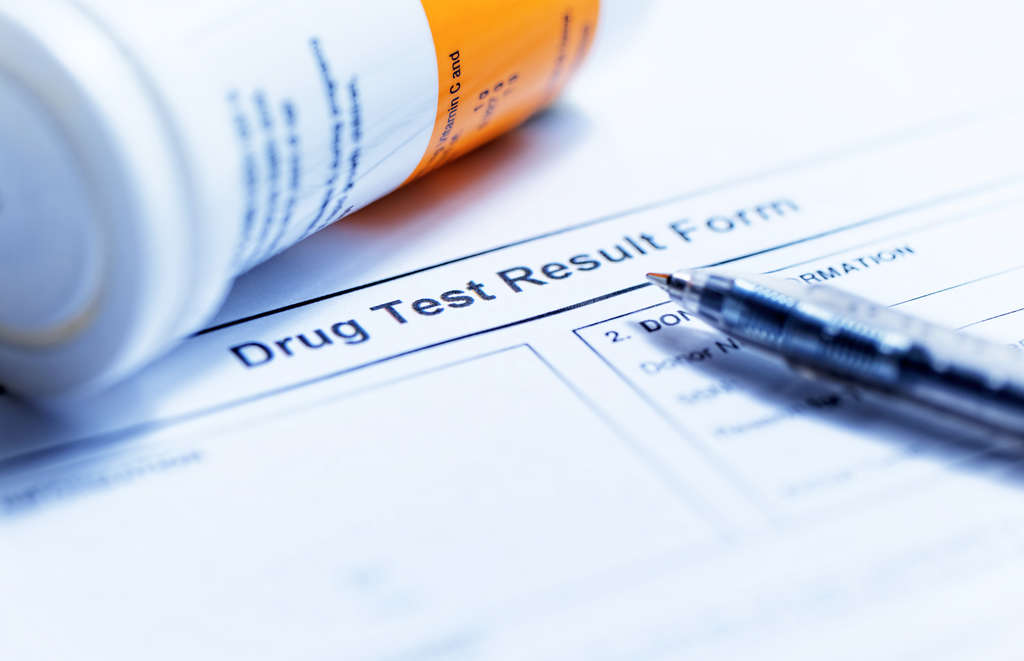 Immediate Drug Testing for Individuals or Immediate Drug Testing for Employers
Did you know that many times you can receive back your drug test results on the same day your specimen is collected?
Instant Drug Testing for Individuals and for Employers
Yes, that is correct. e7 Health has facilities all over the United States that are available for same day service for instant or rapid drug tests. Often called point of collection testing (POCT) - these rapid tests can provide same day results. These instant drug tests are available for both individuals and employers looking for immediate drug tests with same day results. We offer same day or next day appointments and allow you to book your appointments online!
e7 Health has drug testing centers all over the United States that are able to provide immediate drug and alcohol testing for individuals, when the situation requires immediate testing with expedited results. Immediate testing means that the testing itself is done same-day, or immediately, with the results usually reported back the next business day. This immediate drug and alcohol testing is available for situations such as: probation, legal cases, court ordered testing, divorce, custody and other testing where the results are needed immediately. Call Now for Same Day Service!
Nationwide Immediate Service
Both employers and individuals often find situations where they need to order a drug test for immediate service or on going service for themselves or their employees. e7 Health is a nationwide company with over 10,000 locations ready to serve you, no matter where you are! Just one phone call to can arrange immediate drug or alcohol testing. Call today for service and get your drug testing completed. Our drug and alcohol testing services are provided for individuals needing drug testing for probation, court ordered testing, self-testing, drug testing of teenagers and more. For employers and staffing agencies, our drug testing centers can arrange for an immediate drug test for your applicant or employee anywhere in the country. Call today for immediate service.
e7 Health partners with Quest Diagnostics and LabCorp for drug testing throughout the United States. Both laboratory testing and instant testing are available at our e7 Health locations, Quest locations and LabCorp locations. For immediate drug or alcohol testing service call now.
NEED YOUR DRUG TEST RESULTS TODAY - NO PROBLEM
No More Concerns about Turnaround Time - Negative Drug Test Results Available Same Day. We offer instant drug testing with negative results back to you on the same day. Hire job applicants quickly-before your competition can.
New electronic drug screening provides paperless drug testing with instant drug test results.
Time is critical to the hiring process, get your applicants in today for a drug test with instant same day results.
Our new instant drug testing with electronic processing of results is the latest in drug testing to serve you. When turnaround time is of the essence, our instant drug testing provides a fast, accurate, electronically-driven urine drug testing solution.
Fast accurate confidential results available today. Negative results are reported within minutes of the drug test collection. Non-negative specimens are transported to our SAMHSA-certified laboratories for confirmation testing and review by a medical review officer.
Our instant tests provide the same accuracy as a laboratory, they are:
Simple, Fast and Reliable
CLIA Waived
FDA 510 Cleared
Original Patented Technology
Employer programs can be set up so that the employer representative can electronically order the instant drug test for a candidate located anywhere in the country and an e-mail order form is sent to the candidate.
Express Results Online is an instant, online, urine drug testing solution from Quest Diagnostics specially designed for employers who need to make fast, informed business decisions based upon the results of their drug tests.
LabCorp performs rapid tests at most of its specimen collection labs nationwide. LabCorp's rapid test process or RADAR program involves the collector running an initial screen on site at the point of collection.
Our instant testing commonly called point of collection testing (POCT) includes a web based platform processing, electronic CCF, lab confirmation if necessary and MRO reporting. Negative results send via e-mail to clients in minutes and are also posted to each client's web based portal. The POCT program is offered with one bundled price per test and no hidden charges.
Instant drug testing is an exceptionally easy and reliable way to test employees and/or potential employees and get immediate results.
We offer in-house, instant urine drug screening. With this technology, we are able to offer negative drug test results within minutes of when the sample was taken. Urine drug testing is the most practical and widely-used method of drug detection, as most drugs are detectable in the urine for 1-6 days.
We offer an electronic data management system which is your complete solution for point of care testing (POCT). This state- of-the-art technology was designed for companies to view results instantaneously following a collection. Results can be viewed within the platform or delivered via fax or email.
Call Today to set up your account for Instant Drug Testing - results delivered to your desk within minutes of the drug testing collection.
Instant or Rapid Drug Testing Works Great For:
Pre-employment drug testing
Court ordered drug testing
Drug tests for probation
Child Custody Cases - Drug Testing
Random drug testing
Testing teenagers
Always Check State Laws
Instant drug testing may not be allowed in every state. Our Compliance Experts can help you determine if instant testing is right for your company and legal in your State. In some States like Nevada special licensing is required for a facility to conduct rapid or point of collection instant drug testing.
Note: e7 Health operates two facilities in Las Vegas, Nevada that have the appropriate lab license to perform instant drug testing. Immediate walk in service is available for instant drug testing in Las Vegas, Nevada.
Instant or on site drug testing is not allowed for DOT regulated drug testing. Under the DOT program, all specimens must go to a laboratory for initial testing and if necessary confirmation testing.
Contact e7 Health For Individual or Personal Drug Testing
If you need a drug or alcohol test, call today for same day service. e7 Health has trained drug test specialists standing by to assist you with drug and alcohol testing in all areas of the United States. e7 Healths provides Drug, Alcohol and DNA testing for all legal proceedings including Court Ordered, Probation, Child Custody, Litigation and other Government required tests. Most testing Centers Nationwide are within minutes of your home or office. No appointment necessary. Just call today to schedule your test.