e7 Health offers Malaria Prescriptions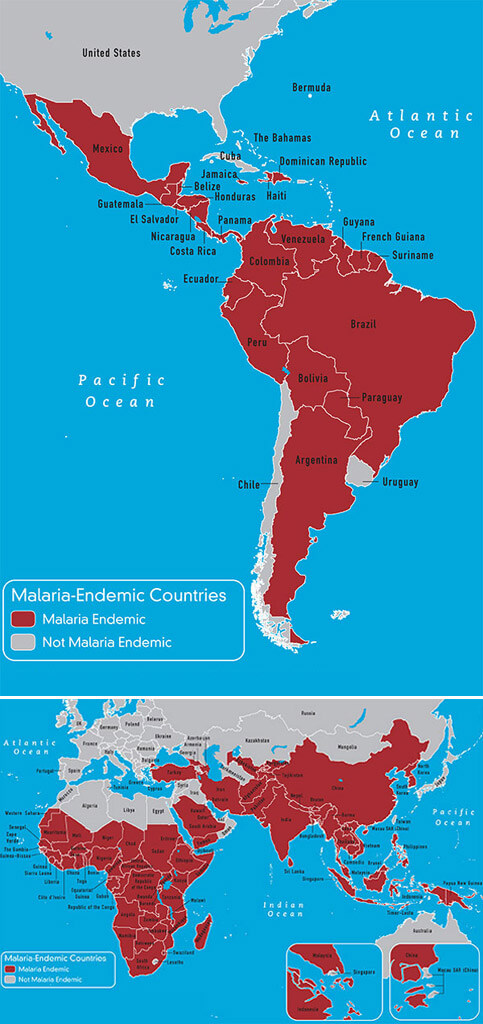 e7 Health is a preventative health and wellness company that specializes in Travel Medicine. Our Clinics are supervised by Board Certified doctors. We provide comprehensive immunization services including all vaccines available in the US (excluding the COVID-19 vaccine) for work, school, travel, and general health.
We are designated by the Center for Disease Control and Prevention as an Authorized US Yellow Fever Vaccine Clinic. e7 Health provides comprehensive Travel Medicine Consultations by reviewing each client's specific itinerary, previous immunizations, medical history, allergies and contraindications, and then offer the following:
All appropriate vaccines (based on CDC Guidelines)
Draw blood titers in house to prove immunity from previous vaccinations or exposures if requested
Prescriptions for medications as indicated, including:

Anti-Malarial
Traveler's Diarrhea
Acute Mountain Sickness Prevention
Motion Sickness Prevention

Official Yellow Fever Exempt Letters for persons with a medical contraindication to yellow fever vaccine and no risk for disease exposure
Insect Precautions and Insect Repellents
Blood Clot Prevention for long air flights
Water and Food precautions
Current outbreaks and health and safety concerns for areas of travel
Pre-travel Checklist
Skin and Wound Care
Swimming and Water Exposure
Safety and Crime Avoidance
Consular Information
Maps of Malaria and Yellow Fever areas, if appropriate.
---
Malaria Prescription
In addition to providing all travel vaccinations available in the United States, we also provide malaria prescription, when indicated. Since there's no current malaria vaccination available in the world, anti-malaria medication taken during and after your visit to a country with malaria, may often be the only source of protection. At e7 Health we review each client's specific travel plans, travel activity, itinerary, medical history, age, allergies and contraindications. Based on this information, we evaluate your exposure risk for contracting malaria on your trip and how to best minimize the risk for getting Malaria. If indicated, we will write prescription for anti-malaria medication to be taken during and right after your trip. There are several anti-malarial medications on the market. We discuss the efficacy, side effects profile, and cost of the medications that best suits you and your trip. Once we pick a medication, we counsel you on the how to take the medication, side effect profile, etc. We provide you with literature on the medication to refer to as needed. In addition, we provide guidance and counseling on insect precautions, insect repellents and other mosquito avoidance measures
---
Malaria and Travelers - Source CDC.gov
Malaria is a serious and sometimes fatal disease caused by a parasite that commonly infects a certain type of mosquito which feeds on humans. People who get malaria are typically very sick with high fevers, shaking chills, and flu-like illness. Although malaria can be a deadly disease, illness and death from malaria can usually be prevented. About 1,500 cases of malaria are diagnosed in the United States each year. The vast majority of cases in the United States are in travelers and immigrants returning from parts of the world where malaria transmission occurs, including sub-Saharan Africa and South Asia.
The World Health Organization estimates that in 2008, 190-311 million clinical cases of malaria occurred, and 708,000-1,003,000 people died of malaria, most of them children in Africa. Because malaria causes so much illness and death, the disease is a great drain on many national economies. Since many countries with malaria are already among the poorer nations, the disease maintains a vicious cycle of disease and poverty.
Malaria is one of the most severe public health problems worldwide. It is a leading cause of death and disease in many developing countries, where young children and pregnant women are the groups most affected. 3.3 billion people (half the world's population) live in areas at risk of malaria transmission in 109 countries and territories
35 countries (30 in sub-Saharan Africa and 5 in Asia) account for 98% of global malaria deaths.
In 2008, malaria caused an estimated 190-311 million clinical episodes, and 708,000-1,003,000 deaths.
89% of the malaria deaths worldwide occur in Africa.
Malaria is the 5th cause of death from infectious diseases worldwide (after respiratory infections, HIV/AIDS, diarrheal diseases, and tuberculosis) in low-income countries.
Malaria is the 2nd leading cause of death from infectious diseases in Africa, after HIV/AIDS.
The risk for a traveler contracting malaria differs substantially from region to region and from traveler to traveler, even within a single country, based upon travelers' behaviors and circumstances.
There is no accepted method of quantifying the risk and no numerical value for a risk threshold beyond which chemoprophylaxis (Anti-Malaria medications) is or is not recommended. Thus experience and judgment are required in assessing the factors described below to arrive at the best prevention strategy for the individual traveler.
A travel or tropical medicine specialist can be an excellent source of guidance when making these decisions. Depending on level of risk, it may be appropriate to recommend no specific interventions, mosquito avoidance measures only, or mosquito avoidance measures plus chemoprophylaxis (Anti-Malaria medications).
For the risk-averse traveler, remember that even in low risk settings, it only takes one bite from an infective female Anopheles mosquito to transmit malaria.
For some areas with limited malaria transmission, where malaria cases occur sporadically and risk of infection to travelers is assessed as being very low, it is recommended that travelers use mosquito avoidance measures only, and no chemoprophylaxis(Anti-Malaria medications) should be prescribed.
Regions with the highest estimated relative risk of infection for travelers are West Africa and Oceania. For these areas of intense transmission, exposure for even short amounts of time can result in transmission, and so chemoprophylaxis should always be used.
Regions with moderate estimated relative risk of infection are the other parts of Africa, South Asia, and South America.
Regions with lower estimated relative risk are Central America and other parts of Asia. There is considerable country-by-country variation, as well as variable transmission within countries. See the malaria information by country table for details.
Malaria risk is not distributed homogeneously throughout all countries. Some destinations have malaria transmission occurring throughout the whole country, while in others it occurs in defined pockets. If travelers are going to the high-risk pockets during peak transmission times, even though the country as a whole may be low risk, this destination for this individual may be high risk. In some countries with significant seasonal shifts in temperature or rainfall, malaria transmission intensity may decrease during the colder or drier months of the year. Based on knowledge of the climactic conditions in some lower risk sub-tropical or temperate destinations, travelers may choose mosquito avoidance measures only, for example, during the winter months.
It is important to assess factors such as the types of accommodations and activities as well as the reason and duration of travel as a part of the risk assessment. For example, short-term business travelers staying in air-conditioned hotels may be at lower risk than backpackers or adventure travelers.
Because malaria-transmitting mosquitoes are most active at night, include an assessment of the likelihood that the travelers might be spending time outdoors in the evenings for dining or entertainment. Longer durations of stay in a malaria-endemic area may also increase the chance that an individual might become infected.
---
How To Save Money And Get Better Service By Choosing The Right Travel Medicine Clinic:
Only go to clinics that offer both vaccines and prescriptions. For many itineraries, including Central or South America, Africa, the Middle East, and Asia, CDC guidelines require both vaccinations as well as prescriptions. For your trip, you may need prescriptions for malaria, traveler's diarrhea and high-altitude illness prevention. Some vaccine clinics do NOT offer prescriptions. Always ask the clinic if they do both. Otherwise, you may have to pay for two office visits or administrative fees, not to mention the time and inconvenience of having to make two trips to two clinics. Worse yet, you may go on your trip without knowing you need a prescription.
Only go to clinics that carry all the vaccines available in the United States. Ask the clinic if they carry hard to find vaccines such as Oral Typhoid, Japanese Encephalitis, or Rabies vaccine. Often, some clinics do not carry all vaccines, or they special order them once they find a client. e7 Health has all vaccines available in the United States in stock.
Only go to clinics that offer you access to a physician if you need it. Ask the clinic if there is a physician you can talk to if you need to. Sometimes people have complex medical issues that require physician input. e7 Health offers access to board- certified physicians if needed.
Only go to clinics that can offer you in-house blood tests to check your immunity to vaccines you know you already had, or have been exposed to in your life. Always ask the clinic if they offer blood titer testing on premise. In some cases, you may not need the vaccine. A blood test (blood titer) can cost a fraction of getting the vaccine again. Further, e7 Health blood titer testing prices are a fraction of most major labs and we do the blood draw right in our clinic.
Only go to clinics that focus only in vaccine medicine. Many so called "vaccine clinics" also do urgent care, primary care, occupational medicine, or other unrelated medical services. e7 Health does no primary care or other unrelated medical services.
Only go to clinics that offer the Yellow Fever vaccine every day. Some clinics offer this only once every week or two. Ask the clinic if they offer Yellow Fever vaccines every day. Since Yellow Fever is required for entry in many countries, this vaccine may be mandatory for your trip. Also ask the clinic if they are qualified to give you a formal "Yellow Fever Exempt Letter" if you have contraindications to getting the Yellow Fever vaccine.
Only go to clinics that do not charge an administrative fee for follow up visits for vaccines in a series. Always ask if there is an administrative / office fee for subsequent visits. All e7 Health follow-up visits for vaccines in a series are not assessed an administrative or office visit fee.
e7 Health has ALL the recommended and/or required vaccines needed for your travel (excluding the COVID-19 vaccine) .
Recommended Vaccines
e7 Health has ALL the recommended and/or required vaccines needed for your travel (excluding the COVID-19 vaccine) :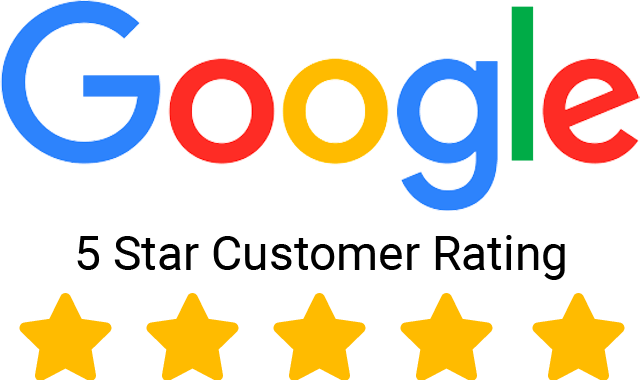 Give us a 5-Star Review on Google! It only takes a few seconds!
Needed COVID PCR Testing. Fast, easy ops, place clean. Arrived a little late so had wife call in. Told not an issue and could have booked at...

Read More