e7 Health offers the annual flu vaccine
---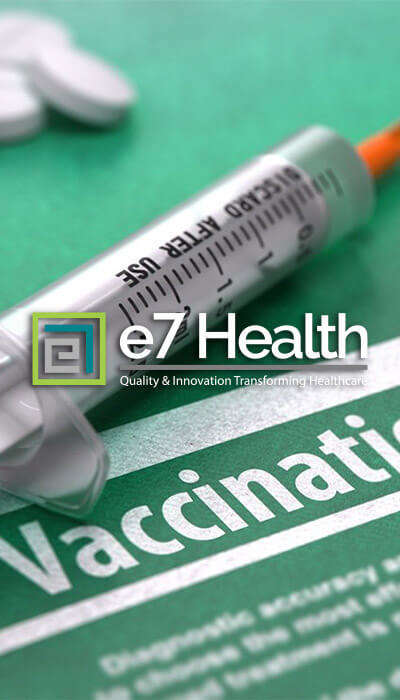 (Flu Vaccine)
e7 Health is a preventative health and wellness company. Our Clinic is supervised by Board
Certified Physicians. We provide comprehensive preventative health and wellness services. Our
immunization services include all vaccines available in the US for work, school, travel, and general
health. We offer same day or next day appointments and allow you to book your appointments online!
We specialize in an array of other preventative health services such as complete laboratory testing,
TB skin testing, drug testing, STD testing, diagnostic testing, and physical exams. We also provide
comprehensive Employee Health Services to many small and large companies. We have the ability
to meet all of your Immigration needs and provide medical examinations with a designated Civil
Surgeon. We offer great pricing and service. We accept appointments and walk ins for vaccinations
and laboratory services with minimal to no waiting.
On-Site Flu Vaccinations
e7 Health makes it easy and convenient for corporations to ensure employees are able to
have a flu vaccine. We can set up on-site flu vaccination clinics so employee downtime is reduced.
Save your company money and keep your employees healthy by setting up your Corporate On-Site Flu Vaccinations
Reduce sick leave and absenteeism
We can accommodate small numbers of employees up to thousands
Provide your employees flu shots ever year as a health and wellness strategy for your company
Influenza (Flu) Vaccine
What is the flu and why should I be vaccinated?
Influenza is a serious contagious virus that may lead to hospitalization and sometimes even death.
Influenza infection affects people differently. Even healthy people may become very sick from the flu
virus and spread it to others.
Flu season can begin as early as October and last until May in the United States. The annual flu
vaccine is the best way to reduce your chance of having the seasonal flu and decreases the chance that you will spread it to others. The more people that are vaccinated in the community, the less the
flu can spread.
Travelers are at a particularly high risk for flu infection. The Northern Hemisphere has a seasonal flu
virus usually between October until May. The Southern Hemisphere may begin in April and last
through September. The tropical and subtropical areas may have transmission present throughout the year. Travelers are at a higher risk for infection due to air travel and cruise ships which easily
facilitate flu transmission.
Who should have the flu vaccine?
Almost everyone should have a flu vaccine unless there is a medical reason for not having it. Groups
in particular that should have the flu vaccine include:
All travelers
Children
Adults 65 years of age and older
Pregnant women
People with chronic medical conditions
People who live in nursing homes and long-term care facilities
Health care workers
Parents or caregivers of young children
Who should not have the flu vaccine?
Children between 6 months through 35 months who have a severe egg allergy. e7 Health does carry an egg free influenza vaccine for ages 4 and older for persons who do have an egg allergy.
People who have had a severe allergic reaction to a flu vaccine in the past
Children younger than 6 months old
People who are moderately or severely ill should wait until they recover
People with a history of Guillain-Barre Syndrome (a severe illness that presents with
paralysis).
Types of Influenza Vaccines
The flu vaccine for the current season has been developed to protect against the four influenza
viruses that research indicated will be most common during the flu season. The flu vaccine causes antibodies to develop in the body. These four types of influenza virus circulate globally among the population. The four kinds of influenza virus in this seasonal flu's vaccine include:
Influenza A virus (H1N1)
Influenza A virus (H3N2
Influenza B virus (Victoria lineage)
Influenza B virus (Yamagata lineage)
e7 Health offers 3 convenient and very affordable flu vaccines. We also offer student discounts with a student ID or acceptance letter. Our flu vaccine is inactivated, which means there are no live virus in the vaccine and no chance of catching the flu from the vaccine.
Seasonal Influenza Shot:
Used for people 4-64 years old.
This flu vaccine is preservative free.
This flu vaccine is egg free so safe for people who have an egg allergy.
This flu vaccine is quadrivalent (protects against 4 strains).
Pediatric Seasonal Flu Shot:
Used for children 6 months through 35 months of age
This flu vaccine is quadrivalent (protects against 4 strains).
This flu vaccine is preservative free
High Dose Flu Shot:
Used for age 65 and older.

About 90% of flu deaths occur among people 65 and older which is why it is important to have the Hi-dose flu vaccine which contains 4x the antigen that produces a stronger immune response in the person having the vaccine
---
Download Vaccine Information Statements (VIS)
Recommended Vaccines
e7 Health has ALL the recommended and/or required vaccines needed for your travel:
Frequently Asked Questions