Drug and Alcohol Testing Services
---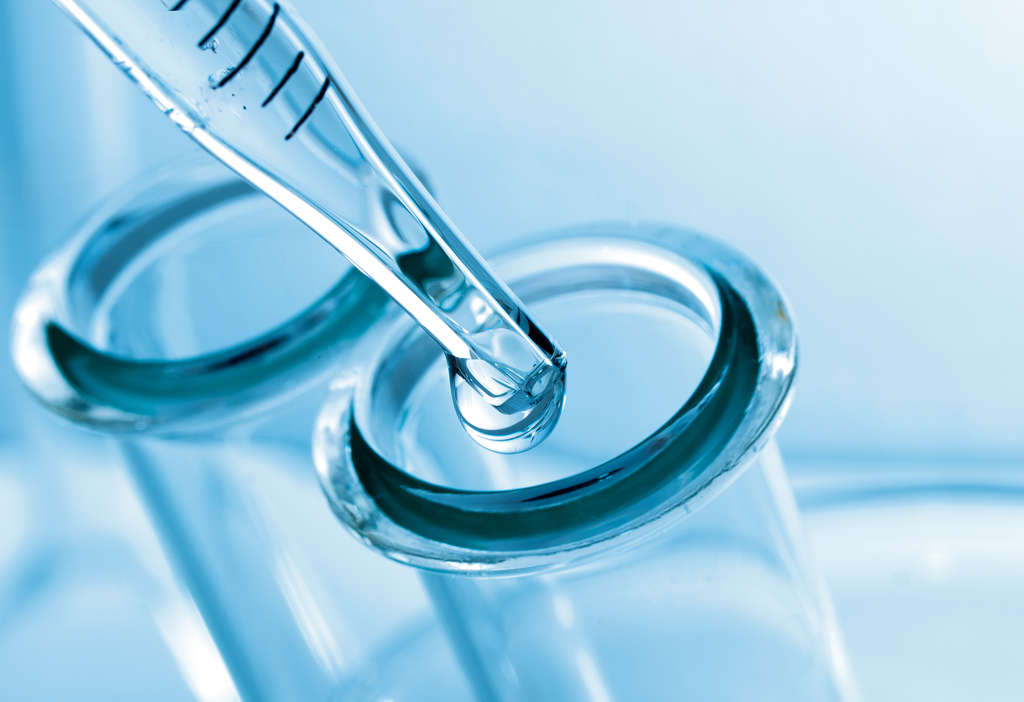 e7 Health (previously The Vaccine Center) provides drug and alcohol testing services for both individuals and for employers in all areas of the United States with over 20,000 drug testing centers available. We offer same day or next day appointments and allow you to book your appointments online!
---
Drug Testing for Individuals
e7 Health has drug testing centers all over the United States that are able to provide immediate drug and alcohol testing for individuals, when the situation requires immediate testing with expedited results. Immediate testing means that the testing itself is done same-day, or immediately, with the results usually reported back the next business day. This immediate drug and alcohol testing is available for situations such as: probation, legal cases, court ordered testing, divorce, custody and other testing where the results are needed immediately. Drug & alcohol testing available in all area of the United States. Call Now for Same Day Service!
---
Employer Drug & Alcohol Testing
One of the most important decisions a business can make, is to implement a comprehensive drug testing and drug-free workplace program and policy for their business. But when you are creating a drug free workplace, there is a lot of information that you may not know. Does your company have a drug free workplace policy? Are you doing the best drug test panel for your industry? Do you have quick and easy access to employee drug test results and information? These are the things e7 Health is here to help with! We can help you set up a drug free workplace in all 50 states! Give us a call today to discuss your needs for a Drug Free Workplace or simply to order a drug test today.
e7 Health has a great online, cloud based drug test ordering system that allows you to order a drug test online, 24/7. If your company requires drug testing, whether it be DOT or NON DOT, we can set you up with an account that allows you to manage your drug free workplace program.
Through our online system you can:
Order a drug test 24/7
Recieve email notifications once a result is available
Retrieve old results at any time (All results are saved in our system forever)
Find collection sites by zip code (we have over 20,000 sites)
Pull MIS reports (DOT companies)
Start a random drug testing program (all randoms are generated through our online system)
---
Drug Testing Services
Hair Follicle Testing - Alcohol Testing - EtG - Urine Drug Testing
e7 Health offers many different types of drug and alcohol testing for employers, legal cases, personal reasons and more at over 20,000 collection sites nationwide. We have pre-made drug and alcohol testing panels or we can create a specific panel for special cases. For employers, e7 Health offers a free cloud based software that allows employers to order their own drug tests within seconds, anywhere nationwide.

---
Implementing a Drug-Free Workplace Program
e7 Health is your complete solution to implementing and maintaining drug-free workplace programs for small and large companies anywhere in the United States. We provide a wide array of employee health services to ensure a safe workplace. We can create a drug free workplace for your company based on company polies and offer great online trainings such as to help you decide if a reasonable suspicion test is necessary.

The Drug-Free Workplace Program we have developed consists of five main components:
Formal written policy
Employee education
Supervisor training
Employee assistance program
Drug and alcohol testing
e7 Health believes that drug testing all of your potential employees and current employees is important because it keeps the moral up in your workplace when employees know they are working in a safe drug free environment with other drug free employees. Some employers that implement drug testing programs qualify for incentives such as reduced costs for workers compensation and insurance.
Why should I have e7 Health test my employees vs. another drug testing facility?
Is your current testing performed by Substance Abuse and Mental Health Services Administration (SAMHSA) certified labs under mandatory guidelines for Federal Workplace drug testing? e7 Health is SAMHSA certified and abides by all SAMHSA regulations. Employment drug testing is serious business, use the labs that are certified and qualified to test employees of the Federal Government. SAMHSA Laboratory Certification is the highest standard available and ensures the most accurate processing.
---
What does being SAMHSA certified mean?
Our labs perform both initial and confirmation tests for specimen validity and for each drug and drug metabolite
Our labs have a requirement for rigorous quality control, and chain-of-custody procedures. All specimens are tested using the same procedures and in a consistent manner
Compliance audits occur every 6 months and are performed by nationally recognized experts in the toxicology field
Our labs apply standards of excellence to everything they do. When you are concerned about accuracy and reliability, the SAMHSA credential is the benchmark
SAMHSA certified labs are the gold standard in drug testing
e7 Health recognizes there are many clinical laboratories that perform substance abuse testing, not all of these laboratories have met the rigorous forensic toxicology standards necessary to ensure the legal defensibility of actions taken based on a drug test result. For this reason, e7 Health will only utilize SAMHSA Certified Labs for workplace drug testing.
---
How and when will I get my employees drug test results?
With our online drug testing software, you can not only receive your employee drug test results from any computer or via e-mail you also have our online ordering functionality. We give all employers access to our nationwide database that allows them to order a drug test anywhere in the country, but still have those results reported into their one account in our system. We offer instant drug testing, with negative results reported immediately and lab based testing, with results normally reported within 24-48 business hours. Our system also stores employee chain of custody forms for your files.

---
DOT Compliant Drug & Alcohol Testing Programs
e7 Health also specializes in DOT compliant drug and alcohol testing programs. We provide services for all modes of the DOT including: FMCSA, FAA, FRA, FTA, USCG and PHSMA. We strictly follow ALL DOT guidelines and regulations. If your company has an audit, e7 Health will provide you with all of the information and documentation needed.

We Provide DOT-Compliant Testing Services to the Following Industries
e7 Health is here to provide DOT-compliant drug and alcohol testing and drug-free workplace programs to DOT regulated industries such as:
Trucking Industry
Aviation Industry
Railroad Industry
Public Transportation
Pipeline Industry
Maritime Industry
Immediate Individual Drug Testing Available

All e7 Health locations are able to provide immediate drug and alcohol testing for individuals, when the situation requires immediate testing with expedited results. We offer same or next day appointments and offer instant drug testing with negative results reported immediately! Our immediate drug tests are great for employers who have an immediate need to hire but still want to drug test their employers during the process, without the wait time of a lab based result.

Read More about Immediate Drug Testing
Hair Follicle Drug Testing
The newest trend in drug testing is hair follicle drug testing. e7 Health offers hair follicle drug testing in all areas of the United States for individuals and for employers. Same day service is available for hair testing with a 3 - 4 business day turnaround for final hair drug testing results.
Many attorneys are ordering hair follicle drug testing for court ordered drug testing, child custody drug testing and divorce drug testing. Individuals often order hair follicle drug testing for personal reasons and also parents are testing teenage children. Many parents ask, can hair collected from a brush be used? The answer is yes, but the test will be reported as having an "anonymous" donor. It is not possible to attribute the sample to any specific person and we cannot determine the time frame of the test, so the test result is not legally defensible. Not all of our testing centers are available for "anonymous" donor hair testing. This type of testing is only performed at our specialty laboratories.
Employers throughout the United States are now implementing hair testing programs due to the benefits this alternative specimen offers. Hair follicle drug testing is becoming increasingly popular.
What are some of the benefits of hair drug testing?
Hair testing can detect the drugs/metabolites taken up to 90 days.
Hair testing evaluates long-term patterns of repetitive drug use.
Hair follicle testing is flexible in drug panels and can also test for EtG alcohol in hair.
Every hair follicle test is observed and it is difficult for the testing donor to cheat on the test.
Read More about Hair Testing
Alcohol Testing - EtG

Alcohol and EtG testing are available for individuals. If you are considering workplace testing, it is advised to utilize a breath test. If you are subject to the Department of Transportation (DOT) regulations, employers must use breath alcohol testing (BAT) to be compliant. Many non-DOT workplace drug free workplace programs also use breath alcohol testing.
A common alcoholic beverage contains ethanol, also called ethyl alcohol, which is produced through fermenting sugars using active yeasts. EtG is a direct metabolite of alcohol. EtG is only evident when ethanol is ingested and is not produced as a result of fermentation. There are two main ways of testing, hair and urine.
EtG is not appropriate for workplace drug testing because it does not detect current impairment during working hours. The presence of EtG in urine is an indicator that ethanol was ingested for up to 80 hours previously. Hair indicates ingestion within the last seven to ninety days and can provide a behavioral indication of excessive use. The detection of EtG in hair is a measure of chronic excessive alcohol consumption.
Court Ordered Alcohol Testing
If you are in a situation where you need to be monitored for alcohol abstinence, whether its probation, child custody, DWI, drug court, or anything else, we can provide you options for compliance for your court ordered alcohol testing. EtG alcohol testing is appropriate and utilized for treatment programs. If this applies to you, contact your local jurisdiction.
---
Some Common Questions
Is immediate service available for drug testing?
Yes, individuals can make an appointment or walk in for drug testing at any of our locations. Multiple types of drug testing available with immediate service including urine drug testing, hair drug testing, breath alcohol testing, ETG alcohol testing and more.
What drug test is best; oral fluid, hair test or a urine test?
It really depends on what you are trying to accomplish with your drug test. At e7 Health we help you to make sure what type of drug test accomplished your needs. The main differences between oral fluid drug testing, hair drug testing or urine drug testing are the windows of detection.
Oral fluid drug testing - Oral fluid identify drug usage within the first four or five hours, this will be missed by urine or hair samples. Detection is up to 1 - 2 days. Oral fluid drug testing has the shortest detection window.
Hair drug testing - A sample of 1.5 inches of hair will detect drugs up to 90 days earlier, but not the first 7 - 10 days after usage. Hair drug testing has the longest detection window.
Urine drug testing - Urine, because it is a metabolite, will detect drugs for a slightly longer period than oral fluid. With urine drug testing, most drugs can be found for 1 - 4 days after the last dose.
The oral fluid drug test and hair drug test are harder to cheat on as these are gender specific direct observation drug tests every time.
Our company needs a drug free workplace program set up, how long will this take?
Typically e7 Health can help an employer get set up as a Drug Free Workplace in just a matter of a few days. Any immediate need for drug testing can be completed with same day service. e7 Health works with employers for both Non-DOT Drug Free Workplace programs and DOT Drug & Alcohol Testing Programs.
Can you set up our trucking company for DOT drug testing?
e7 Health provides DOT drug testing for companies regulated by the United States Department of Transportation. These regulations require the DOT drug testing and much more: alcohol testing, random drug and alcohol testing, consortium random testing pools, written drug and alcohol testing policies, supervisor training and much more. e7 Health works with DOT regulated employers to maintain a safe workplace, insure compliance with the regulations and to reduce the employer exposure to liability.
What is your turnaround time on drug testing?
Many vendors (our competitors) will guarantee 24 hours turnaround time on drug testing. This is impossible and e7 Health will not make this claim. We will make sure the turnaround on drug testing is just as quick as possible to ensure an accurate result. A delayed accurate result if far better than and inaccurate rushed result. Our drug testing specimens are shipped to our laboratory with overnight courier service and most negative specimens (90%) will be reported the next business day. We have the fasted drug testing turnaround time.
Can you provide instant drug testing?
Yes, unlike most others e7 Health is properly licensed to perform instant or rapid drug testing. This means that negative results are available in minutes. Neither Quest Diagnostics or LabCorp and most clinics do not offer instant or rapid drug testing. e7 Health offers instant or rapid drug testing at all locations with a five panel drug test and a ten panel drug test.
What about medical marijuana, can my employer fire me for using medical marijuana?
Nevada has a law that permits medical marijuana use. However, the law does not require employers to accommodate the use of medical marijuana in the workplace. Many companies have addressed medical marijuana in their drug free workplace policies and have a provision that the use of marijuana is prohibited if the employee chooses to work for that particular company. For DOT companies this is Federal law, medical marijuana is not recognized. You should consult an attorney to advise whether you should inform your employer if you are registered with the Nevada Medical Marijuana Program. Employers should review their drug free workplace program and address medical marijuana in their policy.
If I am taking medications, will I test positive for my company drug test?
The answer is typically no. e7 Health utilizes a medical review officer (MRO) for review and verification of all drug tests. On all positive drug tests, the MRO contacts the donor who provided the specimen to discuss the positive result and any medication you may be taking. The MRO will verify your prescription with your pharmacy or prescribing doctor and then report your drug test result back out to your employer as a negative drug test result. The MRO acts as an independent and impartial "gatekeeper" and advocate for the accuracy and integrity of the drug testing process.
Does e7 Health offer electronic paperless drug testing?
Yes, e7 Health has a state of the art web-based drug testing technology system connected with major laboratories Quest Diagnostics and LabCorp for paperless electronic processing of drug tests. Our Electronic Chain-of-Custody Forms (eCCF) reduce costs and administrative duties by eliminating paper forms. Using our paperless drug test system, we minimize collection errors, ensure consistency and link all parts of the donor-screening process to provide a better product to our employer customers.
Call e7 Health today for expert assistance with all your drug testing needs.