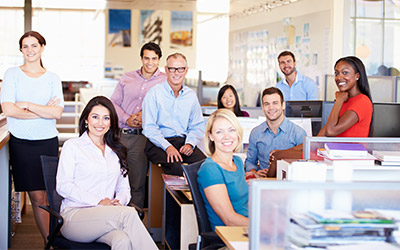 We are now e7 Health!
Why e7 Health? Due to our success and growth, we wanted a name that would more adequately represent the 7 areas of health care (Travel Medicine, Student Health, Corporate Health Services, Drug Testing, STD Testing, Physicals and Labs, and Vaccines) offerings we provide and to highlight advanced technology that we are using to integrate all 7 areas of health care.
A Preventative Health and Wellness Company
e7 Health (previously The Vaccine Center) is a preventative health and wellness company that is supervised by Board Certified Doctors. We offer same day and next day appointments and allow you to book your appointments online! We specialize in travel medicine, student health, employee health, drug testing, STD testing, physical exams, immigration exams, and laboratory services. We are committed to providing the safest and highest quality care to our patients and clients. We are proud of the highly qualified and dedicated professional staff at e7 Health for their commitment to providing a positive and comfortable clinic for our patients. We strive every day to ensure that all of our patients are satisfied and well taken care of. We look forward to serving you!
---
Play This Video To Hear More About Our
COVID-19 RT-PCR Testing
e7 Health offers a variety of COVID-19 RT-PCR testing to fit your specific needs! All of the tests we offer have been FDA authorized for use and are approved for travel*. With turnaround times as quick as 1 hour and same day appointments available, there's no need to worry about meeting your deadline with e7 Health. The tests are highly sensitive and specific, and results are available electronically with a QR code, so you can access it from anywhere! Simply call us at (702)800-2723, arrive for your appointment at one of our two convenient locations, and receive your results! Or opt for our COVID-19 RT-PCR test and get tested from the convenience of your own home or workplace.
Interested in on-site testing for a large group or company? e7 Health can come to you! Call us at (702)800-2723 for more information regarding on-site COVID-19 RT-PCR testing.
READ MORE ABOUT COVID-19 RT-PCR TESTING
*e7 Health is not an approved testing site for Hawaii.
---
Play This Video To Hear More About Our
Travel Medicine Services
Let our Travel Clinicians advise you on what travel vaccines and prescriptions are recommended for your trip. All our travel vaccination recommendations are based on CDC guidelines and protocols. So the next time you ask, what shots do I need for travel? We can help! Our Travel Doctors or Travel Clinicians will not only let you know what travel vaccines are advised for your specific itinerary but can also write for all prescriptions needed, as well as go over food, water, insect and all safety precautions. We offer same day and next day appointments and allow you to book your appointments online! Vaccinations for travel are an important part of your travel safety when traveling abroad, especially when traveling to the developing world. Seeing a Travel Medicine Expert is the best way to ensuring a safe and enjoyable adventure abroad. Travel immunizations are the first step in this process. We carry in stock all vaccines available in the US, including hard to find vaccines like Typhoid Vaccine, Japanese Encephalitis Vaccine, Rabies Vaccine, and Yellow Fever Vaccine. We also carry Hepatitis A Vaccine, Hepatitis B Vaccine, Hepatitis A/B Vaccine, Polio Vaccine, Tetanus and Pertussis/Whooping Cough (Td and TDAP) Vaccine, Varicella Vaccine, MMR Vaccine, Shingles Vaccine, Typhoid Shot Vaccine, Meningococcal Vaccine, Flu Vaccine, Pneumococcal Vaccine and HPV Vaccine. We are designated by the Center for Disease Control and Prevention as an Authorized US Yellow Fever Vaccine Clinic.
Read More About Travel Medicine Services
---
Play This Video To Hear More About Our
Corporate Health Services
e7 Health is your complete employee health solution. We can set your company up with an account and have your employees come in to our office using a voucher system or we can set up an on-site clinic for us to come to you. Once your employees have received a service, you as the employer will receive a copy of their records directly. We keep all employee records in our Electronic Medical Records system and will provide you with detailed monthly billing of all services. We also input all vaccines into the State Immunization database so you and your employee will have a permanent immunization record forever. Once your account has been set up, our Medical Director is available to you for unlimited consultations and advice! We can usually get your employees in for a same day or next day appointment, they can book their appointment online and can pre-register for their appointment!
SET UP CORPORATE ACCOUNT
---
Play This Video To Hear More About Our
Student Health Services
e7 Health provides all of the health-related services your school requires whether it's for K-12, college or technical school, graduate school, ROTC, and fire science programs. We provide vaccinations, TB skin testing and Quantiferon, chest x-rays, sports and school physicals, titers, and drug testing! Why go to several different places to meet your school requirements when you can do it all at one clinic? We provide you with proof of immunization at the same appointment. We offer same day and next day appointments and allow you to book your appointments online! We can help students complete vaccines for clinical rotations or school deadlines by scheduling vaccines in a series in advance. We even send you an email reminder when your next vaccine is due!
From children to college students to adults, we all need vaccines. We keep all vaccines in stock at all times to make sure we can help keep you up to date and protected from serious diseases. Making sure you or your child is up to date is the best way to provide the best protection possible.
Read More About Student Health Services
---
Play This Video To Hear More About Our
Physical Exam Services
e7 Health can meet all of your physical examination needs. Our physicals are performed by Board Certified Physicians and Clinicians who can often perform a physical within the same day or next day of your request. We provide both pre-employment and employment physical exams. We can custom design a program that meets your specific employer needs. Employers spend a tremendous amount of money on their employees due to sickness. Poor employee health is expensive. Requiring that your employees have a physical exam done for employment and annually can help cut these costs by identifying candidates who would not be able to carry out the physical requirements of a particular job. This may reduce workers' compensation costs.
We also can perform drug testing, TB testing, lab testing, audiometric testing, vaccines, OSHA medical respirator evaluation, biometric exam, lift testing, and more. As part of our employment physical program, we can custom make a program to suit your company's needs.
Read More About Physical Exams
---
Play This Video To Hear More About Our
Drug Testing Services
Both employers and individuals often find situations where they need to order a drug test for immediate service or ongoing service for themselves or their employees. e7 Health can arrange same day or next day drug or alcohol testing nationwide at one of our 20,000 collection site locations. Our drug and alcohol testing services are provided for individuals needing drug testing for probation, court-ordered testing, self-testing, drug testing of teenagers and more.
For employers and staffing agencies, our drug testing centers can arrange for an immediate drug test for your applicant or employee anywhere in the country. If you are a DOT-regulated company and need to have a DOT compliant drug and alcohol program in place, we are the professionals in establishing and servicing DOT compliant testing programs for the transportation industry. We strictly adhere to DOT compliance standards in all of our testing, which means when you use e7 Health, you can rest assured that your program will pass a DOT audit anytime.
Read More About Drug Testing
---
Play This Video To Hear More About Our
STD Testing Services
e7 Health is a very discreet, private STD clinic. We offer same day and next day appointments. STD testing is important to do if you are sexually active, whether you have symptoms or not. Sexually transmitted diseases still cause a significant impact on the U.S. population each year, causing about 19 million new infections annually. If you are not comfortable testing with your regular health care provider, our clinic can provide confidential low-cost testing. For your convenience, you can make an appointment by phone or online to minimize any wait times. Our professional staff will take you into a private patient room and review all your testing options. All tests are done by a simple blood or urine test, no physical exam is necessary. We offer testing for HIV, Hepatitis B and C, Syphilis, Chlamydia, Gonorrhea, Trichomonas, and Hepatitis A and also have Instant HIV testing where you can receive negative results in 15 minutes. We offer early detection Syphilis and HIV tests so you don't have to wait months for your results to be accurate. We also offer pharyngeal (throat) swab testing for Chlamydia and Gonorrhea. We have Board Certified Doctors and Clinicians available to provide private consultation on testing and offer treatment.
Read More About STD Testing
---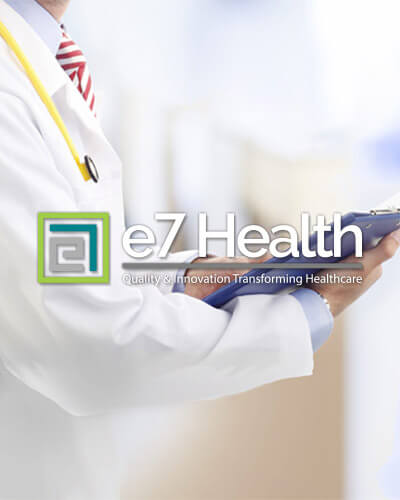 e7 Health provides comprehensive laboratory testing for personal health, student health, employee health, and travel. We provide a wide array of laboratory and medical services that can be collected at any of our convenient locations. We have same day and next day appointments available! We offer laboratory testing services at deep discount cash pricing compared to other labs. We use the most current and accurate testing methods. We provide upfront pricing and no hidden fees or additional charges. We make the process quick and simple so you can get your lab tests done and get your results quickly. Once we receive and review your results, we will promptly send your results to your secure online portal with our interpretation.
All of our tests are HIPPA compliant and confidential. Our professional medical staff will collect laboratory specimens in a comfortable environment, and get you on your way quickly.
Read More About Lab Services