Flu Cases Increase and Flu Season Continues Six More Weeks
Posted: Mar 27th, 2017 at 10:19AM - by e7 Health
With winter coming to an end, one would expect the flu season to also come to an end. However, this is not the case this season since the flu season may linger into May. The standard time for the flu season is from October 1 through to April 30. A recent increase in the flu has been reported in Talbot County. Government agencies and pharmacists say that the flu season this year could last for another six weeks or more. Medical experts advise that it's not too late to get vaccinated.
From The CDC
According to the Centers for Disease Control and Prevention (CDC), flu activity has been elevated for eight weeks this season and it continues to increase in some areas. Additionally, flu activity is dominated by influenza A H3N2 viruses. Regions in the Northwest of the country experienced flu activity earlier in the season and it seems that the flu activity is reducing in these areas. Areas around the Midwest and the east coast continue to experience an increase in flu activity.
According to Liz Whitby, a registered nurse and the program supervisor for infectious diseases at the Talbot County Health Department, Region 3 of the CDC (which includes Talbot County) has witnessed an increased level of influenza cases. As such, the region has seen many cases of the flu in school as reported by school nurses. Since the CDC did not recommend the flu mist for the 2016-2017 flu season, it has not been availed to children this year. These children could still get flu shots at health department-sponsored, after-school clinics last fall.
Whitby adds that since the flu mist did not require the presence of a guardian or parent but the flu shot did, the result was a poor turnout. As such, fewer immunizations increased the potential of more kids getting the flu. To prevent the spread of the flu virus, the most important things Talbot County has been doing are increasing hand washing and the cleaning of common surfaces.
Flu Cases Increased This Season
A pharmacist with Hill's Drug Store, Kasey Royer, has seen the most number of flu cases in the past two weeks compared to the rest of the season. These cases have particularly been among the pediatric population and she attributed this occurrence to the increased change in the weather. She adds that people have let their guard down and are not bundling up when temperatures drop. Whitby advises that people should get the flu vaccine. If they are already sick with the flu, they should stay at home, visit the doctor and start taking Tamiflu.
Long La, a pharmacist at Walgreen, says that in his professional and personal opinion, it's still worth getting a flu shot even if one has to pay for it in cash from their own pocket. He states that there is a low risk of side effects associated with the current flu shot and adds that if one does get sick, they will have to spend $40 to $50 on medicine anyway. According to La, oseltamivir otherwise known as Tamiflu, is effective only if taken within the first 48 hours after one comes down with the flu. The drug is available in capsule or liquid form. La recommends searching online for coupons that will reduce the $100 price tag on the drug.
On the other hand, the flu shot costs between $35 and $50 when paid for out of pocket. Whitby informs us that it takes approximately two weeks for the flu vaccine to become effective and that it protects against influenza strains A and B. The vaccine is effective about half of the time.
According to the CDC, treating high-risk people or very sick people with the flu using antiviral drugs is very important. Studies have shown that prompt treatment of the flu with antiviral drugs within two days of illness onset can prevent serious flu complications. This treatment can also mean the difference between a mild versus serious illness. Serious illness can result in a hospital stay. Whitby says that those who suspect that they may have contracted the flu should not wait. They should get to the doctor instead, especially if they have other chronic conditions.
Avoid Spreading the Flu
According to the Maryland Department of Health and Mental Hygiene, the flu is highly contagious and is spread from person to person through the air by sneezing or coughing. The disease is also spread by direct contact with infected individuals. Symptoms of the flu usually start one to four days after infection with the virus and include fever, chills, cough, muscle aches, headache, runny nose, sore throat, and fatigue. The flu can be serious and lead to severe complications such as bronchitis, pneumonia, and sinus infections. Additionally, thousands of casualties occur annually as a result of infection with influenza.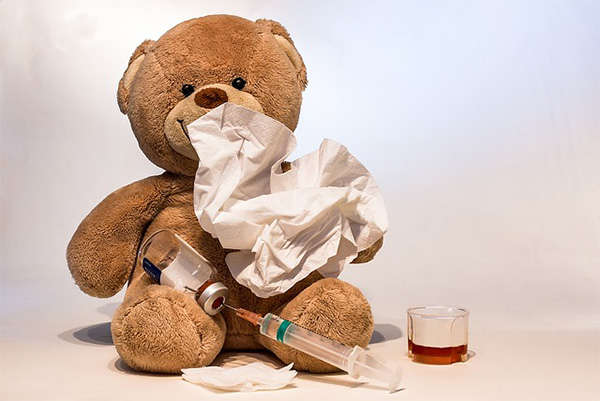 The CDC reports that antiviral flu drugs are effective across all ages and risk groups. Additionally, flu treatment with antivirals is most effective when given within 48 hours of getting sick but they are still beneficial even when given later in the course of the illness. Studies have shown that for people who are at high risk of complications, drugs are underprescribed. During the 2016-2017 flu season, the following three Food and Drug Authority (FDA)-approved antiviral medications are recommended: oseltamivir, zanamivir, and peramivir. Oseltamivir is available in a generic version under the trade name Tamiflu. Zanamivir and peramivir are available under the trade names Relenza and Rapivab respectively.
The CDC also informs us that the single best way of preventing yourself from contracting the seasonal flu is by getting vaccinated. Good health habits that can also prevent you from contracting the disease include avoiding close contact with those who are sick, staying at home when you are sick and covering your nose and mouth when sneezing or coughing. This helps prevent those around you from getting sick too.
Cleaning your hands often with soap and avoiding touching your eyes, nose, or mouth will help protect you from flu-ausing germs. Other good health habits that should be practiced are cleaning and disinfecting frequently touched surfaces at work, school or home, especially when someone is ill. People should also get plenty of sleep, exercise regularly, manage stress, eat nutritious foods, and drink plenty of fluids.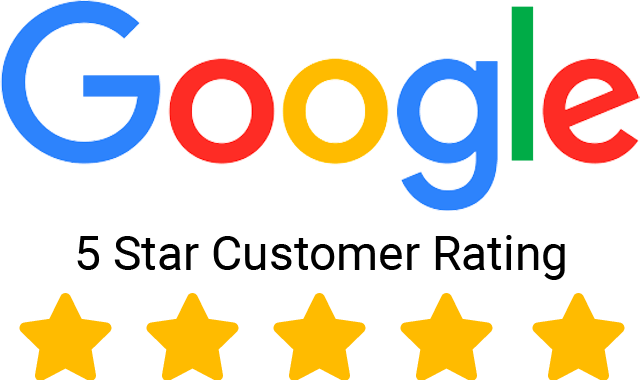 Give us a 5-Star Review on Google! It only takes a few seconds!