Tuberculosis is on the Rise in Ireland
Posted: Dec 13th, 2016 at 12:00AM - by e7 Health
Tuberculosis is still a massively killer disease, and currently, there's an increased incidence of the disease in Ireland. In addition to being a deadly disease, many strains of it are multi-drug resistant, which makes it much harder to treat than common strains. Unfortunately, this seems to be the case with the disease as it spreads in Ireland.
The Tuberculosis Infection in Ireland
In most of the developing world, tuberculosis is a disease of minor concern, although it's frequently tested for in anyone who happens to be living in tight quarters with others. The infection seems to be occurring in Cork City at a higher rate than almost anywhere else in the developed world.
This is an unfortunate side effect of the vaccine not being administered regularly to children in the area. There are roughly 330 people infected in Ireland each year and as time goes on the complexity of the strain has been increasing and the percentage of cases which are multi-drug resistant are on the rise.
The vaccine, GBC, was discontinued for usage on all infants in 1972, around the time that the epidemic which had plagued the nation for decades had begun to slow down.
Ireland has a rough history when it comes to TB. In the 1980s, the nation was still dealing with around a thousand new cases per year but that pales in comparison to the "plague years" of the 1940s and 1950s in which it reached epidemic proportions.
Many of these new cases are emerging in terrifying places. An infected adult was confirmed to have passed on the disease to 16 children in a crèche recently, for instance.
The only currently known way to treat the multi-drug resistant variant of TB is a two-year course on antibiotics. One of the side effects of this course is major hearing loss, meaning that even those who don't die and respond well to the treatment have a huge chance of their life being altered forever.
With TB on the rise again, measures are going to have to be taken against the disease in order to avoid it returning to being an enormous problem. Experts in the nation are currently warning that the rate is climbing again, and this can point to a dire future if proper measures aren't taken against it.
The Disease
Tuberculosis is a deadly respiratory infection. While many people can be infected at some point in their life, not all cases turn into the disease. It's estimated that between 5-10% of those infected will become ill and contagious at some point.
Once a patient is ill, the disease spreads quickly and easily through the air. Coughing, sneezing, and other respiratory indicators are the classic symptoms of the disease. In some cases, the individual may end up coughing up small amounts of blood and in the worst cases, the disease can eat through the pulmonary artery and result in massive bleeding.
It's not a pretty way to die, and it's been a menace to humanity since we began living in enclosed groups.
Tuberculosis will not always show up as soon as a person is infected and even those who seem to recover may end up with a recurring case. These chronic cases can lead to dramatic results, including scarring of the lungs. It's not something to be taken lightly.
Those who live in enclosed quarters are often administered a TB test, particularly those who live in hostels, homeless shelters or are incarcerated. In all of these situations, an infected individual can spread the disease rapidly, and the results can be quite terrible.
The test, known as the Mantoux tuberculin skin test, involves injecting a small amount of a glycerol extract from the bacterium which causes tuberculosis and then checked two to three days later in order to see if there was an immune response. Those who have been exposed to the bacteria will usually show one.
It isn't effective in all cases, but it's useful enough that it's the primary test used for it.
The Tuberculosis Vaccine
The TB vaccine is one of the most commonly administered vaccines in the world. In the developing world, it's used quite frequently. However, in first world countries, it has fallen out of favor when it comes to constant usage. Instead, it's most frequently given only to those who might run into the bacteria on a daily basis, such as healthcare workers.
The only currently available vaccine seems to have a very variable rate of effectiveness, and this has also caused it to fall out of favor somewhat. Combined with the fact that it often produces a false-positive result when the Mantoux tuberculin skin test is administered it's easy to see why.
It does offer a rather massive decrease in the number of cases of tuberculosis which present symptoms, however, and that's the primary concern for most people. Asymptomatic infections aren't nearly as dangerous and the person infected is generally not at risk of spreading the disease.
This vaccine falling out of favor is beginning to show some negative consequences, however, and in Ireland, it's truly beginning to show. The increasing number of cases seem to be primarily occurring in those who have been born after the routine administration of the vaccine was halted.
With worldwide travel becoming more and more common, it's imperative that people become protected however they can.
If you believe that you might be at risk of becoming infected by tuberculosis, it's important that you get tested. The disease actually shows a false negative when a person is in the midst of an active case of tuberculosis, so it's important to know beforehand.
Here at e7 Health, we offer the absolute best prices on TB tests around. If you need one or just want to make sure it's on your medical history, we recommend you come on by and get it done. Knowledge is the best way to prevent problems down the road.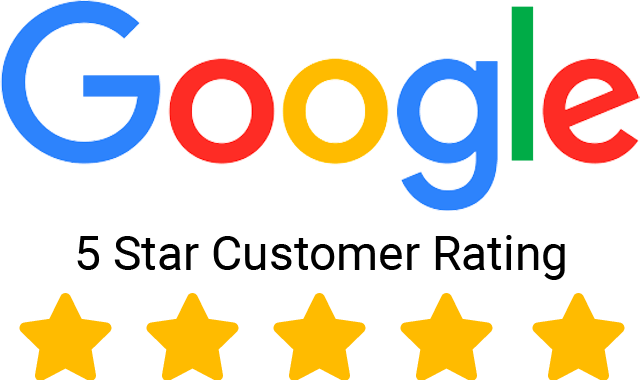 Give us a 5-Star Review on Google! It only takes a few seconds!