The Rabies Vaccine and You
Posted: Dec 1st, 2016 at 12:00AM - by e7 Health
While not many travelers think of it, if you're going to be in close contact with animals on a frequent basis during a trip, you might want to get vaccinated for rabies. Surprisingly, this frequently lethal disease can be prevented with a course of shots, and the immunity is quite effective.
What is Rabies?
While rabies is most commonly associated with the cultural mindset with mad dogs, raccoons, and sometimes bats, it can actually end up affecting almost any mammal. The disease itself is nearly always fatal if allowed to run its course. Most states require household pets, especially dogs, to be vaccinated against the disease.
Vaccination after exposure is the only viable treatment for the disease, and frequently, the offending animal will have escaped during the incident which caused the bite or scratch. This means that if you're bitten by something that you don't capture, the wise course of action is nearly always going to be to go with the vaccination.
In addition, in order to test for rabies in the animal, it will have to be terminated, and testing is done on the cerebral tissue of the animal.
Once symptomatic, the disease is nearly always fatal. Unfortunately, it can often take months for the symptoms to develop in a person, which means that by the time the disease presents itself, the individual is in serious danger.
In its initial stages, rabies will present with nonspecific symptoms such as headache and fever, but it will always progress to the later stages in which neurological problems present themselves. The symptoms are quite frightening, and can include the following:
Anxiety
Insomnia
Confusion
Agitation
Terror
Paranoia
Hallucinations
Traditionally, the name for rabies was hydrophobia. It referred to a peculiar set of symptoms which occur in the latest stages of the disease that cause the patient to have violent spasms of the throat and larynx. The afflicted person or animal is unable to drink due to these muscular contractions, and even the suggestion of drinking may cause them to panic.
Vectors of Infection
Rabies is, in fact, not limited to mammals but can infect nearly any warm-blooded animal. Birds, however, seem to remain asymptomatic despite developing antibodies.
Rabbits and small rodents are only rarely found with the disease. This doesn't seem to be due to inherent resistance but more due to the fact that only in extremely rare cases would one of the animals come into contact with a larger mammal infected with the disease and live through the encounter.
Transmission between humans is also exceedingly rare, with most historic cases having occurred due to organ transplants. Bites could theoretically transmit the disease but there aren't any recorded cases of it happening in modern times.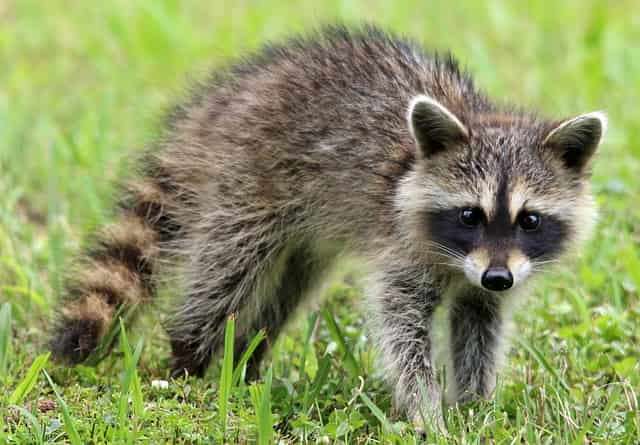 Since animals infected with the rabies virus will often exhibit uncharacteristic, aggressive behavior, this means that any encounter with an animal that is more hostile than it's normal nature would suggest can be a possible source of infection.
Who Should Receive the Rabies Vaccine?
If you work in the following fields or engage in the following activities, you should probably consider the vaccination:
Veterinarians and assistants
Animal handlers
Lab workers who work with the virus
Spelunkers
In all of these cases, interaction with rabies-infected animals is quite common and the proper precautions must be in place in order to ensure safety.
In addition, if you frequently engage in activities which bring you into contact with wild animals of any sort, then it's a good idea to get vaccinated. Those working with native animal rescues, for instance, could easily come into contact with an infected animal before signs have shown and become infected.
You'll also want to consider it if you're traveling abroad in areas where rabies is more common than in the United States. This will include almost any developing country. If you plan on spending a lot of time exploring and out of doors, then consider getting the vaccine, if only for your own peace of mind.
The Vaccine
At e7 Health, we can both employ preventative measures and also perform post-exposure immunization in the event of a bite from an infected animal. We always keep rabies vaccine in stock, so there won't be any need to special order it.
The protocols differ depending on whether you're receiving the vaccine for occupational or travel reasons, or if you need treatment post-exposure.
Pre-Exposure
Pre-exposure vaccinations will require a round of four shots of the vaccine. These will take place over the course of four weeks, with the first shot being on day zero, the second on the seventh day, the third on the 21st day, and the fourth on the 28th day.
It's delivered via an intramuscular shot in the shoulder like most vaccinations and runs some risk of minor side effects such as headache and slight fever.
Post-Exposure
Post-exposure vaccination is really the only method of treating rabies in humans with a good survival rate. Nearly everyone who receives the immunization post-exposure will survive, while the only known treatment methodology for those who are already showing symptoms, the Milwaukee protocol, is less than 10%.
In this case, you and one of our doctors will have to meet in order to assess how many shots you'll need and over what period. It can be a bit complicated and intimidating, but it's much better than the alternative. If you fear you've been exposed, it's absolutely imperative to seek medical attention immediately.
While the rabies vaccine isn't quite as high on the list as some others, it's important to know that you can prevent yourself from becoming infected if you are at a high risk of exposure to the illness.
Give us a call and schedule your rabies vaccination today.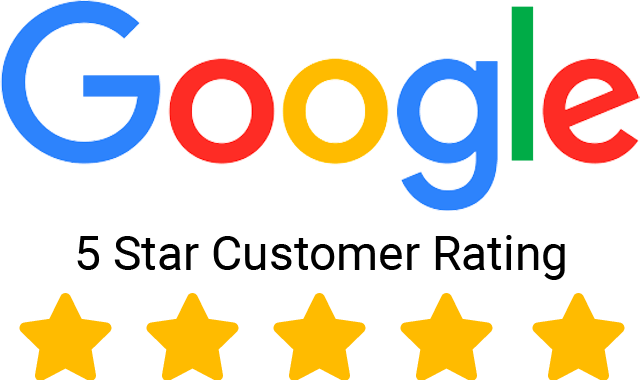 Give us a 5-Star Review on Google! It only takes a few seconds!