What You Need to Know About Coronavirus
Posted: Jan 30th, 2020 at 07:33PM - by ashlee arnold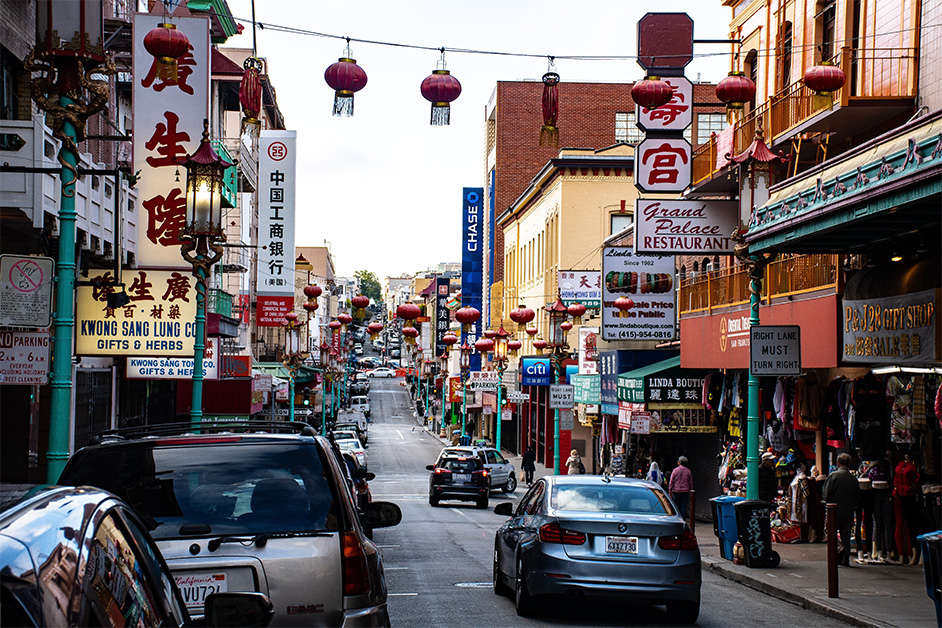 A newly identified virus that started in China about a month ago has now spread to different countries, including the United States, and it's called for everyone's attention and vigilance. News headlines share scary stories of people collapsing on the street. Confirmed cases and deaths continue to increase daily, so health officials and government authorities worldwide are working to learn all they can about the virus and how to stop the virus from spreading.
Here's what you need to know about coronavirus, the latest outbreak affecting multiple nations.
What is Coronavirus, Exactly?
Coronavirus is a family of viruses common in many different animal species. The novel coronavirus, coined as 2019-nCov by the World Health Organization (WHO), was not previously identified in humans but comes from the same family as SARS-CoV and MERS-CoV.
According to the WHO, "Common signs of infection include respiratory symptoms, fever, cough, shortness of breath and breathing difficulties. In more severe cases, infection can cause pneumonia, severe acute respiratory syndrome, kidney failure and even death." The CDC notes that the symptoms may appear between two and 14 days after exposure.
Sound a little bit like the symptoms of the flu? The two undeniably have a few traits in common, which certainly doesn't help matters – especially considering we're still in the middle of flu season in the United States, and it's proving to be a nasty one (again).
How It Started and Transmission
The majority of the first patients were workers and customers at a local seafood wholesale market in Wuhan, China. The market is popular for selling processed meats as well as live consumable and newly slaughtered animals, which are suspected to host dangerous viruses. And because coronavirus is zoonotic, they're primarily transmitted between animals and people.
However, the CDC reports that a number of patients had no exposure to the suspected animal markets, suggesting that person-to-person transmission is also taking place. Similarly, in a Healthline report, Dr. Bhanu Sud of St. Jude Medical Center explained that human coronaviruses can be transmitted by coughing and sneezing, close personal contact, and touching infected objects or surfaces.
What the Latest News Says
As of January 30, 2020, there are more than 8200 cases of coronavirus worldwide, with 29 Chinese cities and provinces and 14 countries affected. The death toll has risen to 133 people.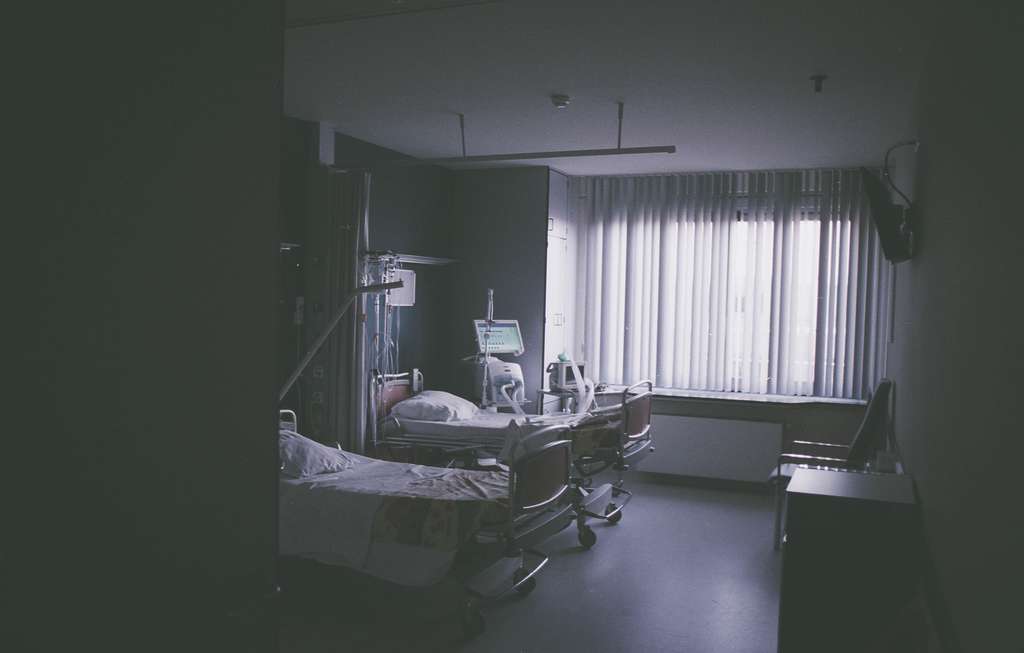 Similar to the measles, which experts believe was brought to the United States from travelers who visited other countries, coronavirus is reported to have spread significantly, reaching Australia, Canada, and multiple Asian countries. Hong Kong has six confirmed cases; Thailand has four; France, Malaysia, Singapore, and Taiwan have three; the US, South Korea, and Japan have two. The majority of these cases had recently flown in from Wuhan.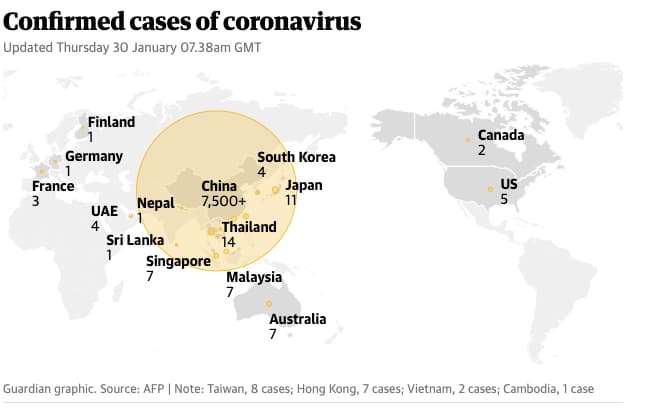 According to The Guardian, nations are actively implementing measures to address the outbreak. China has restricted its transport system and is building two new hospitals specifically for the crisis. Wuhan has been on lockdown in an attempt to minimize the outbreak's spread. Hong Kong declared an emergency and closed schools. The UK government is tracking down the 2,000 people who flew in from Wuhan recently, and France and the US have evacuated their citizens from Wuhan.
The latest situation report from the WHO also details their surveillance efforts and each affected country's response measures.
It's all the uncertainty that makes the coronavirus even scarier than it already is. How did it originate? How do we stop it? How vast will it spread before we find a way to get it under control?
How You Can Protect Yourself
Unsurprisingly, the best way to stay protected is to avoid being exposed to the virus in the first place. Here are some everyday measures to help reduce your exposure to and transmission of illness-causing viruses:
Frequently clean your hands with soap and water or alcohol-based sanitizers.
Limit contact with sick people, and stay at home if you're sick.
Disinfect frequently-used objects and surfaces, like keys and phones.
Keep your hands away from your face.
Thoroughly cook seafood and meat products.
Avoid non-essential travel. Seek medical care if you've traveled internationally in the past 14 days and are experiencing flu-like symptoms.
The WHO also shares their recommendations on how to practice food safety, what to do if you're shopping or working in wet markets, and how to stay healthy when traveling.
If you do need to travel, be sure you visit a travel medicine clinic before doing so. A travel medical specialist will tell you exactly how to prepare based on your destination and the various factors it brings, like weather, altitude, food and water, and more. They'll specify which vaccinations you need ahead of time, when you should get them, and what risks (if any) you might face while traveling to your destination.
Although a vaccine specific to the 2019-nCov is not available yet, it's still very important to stay current on all your vaccinations, including MMR and flu shots, as this will minimize your likelihood of acquiring and transmitting diseases. More importantly, when you're vaccinated and others are too, herd immunity can be established, which helps limit the chances of spreading vaccine-preventable diseases to your family and community.
And yes, you do need the most current flu shot every single year. Because strains of the flu virus change and mutate very easily from year to year, getting the most current vaccine could literally save your life (or someone else's).
Bear in mind that even though there might not be a vaccine for coronavirus yet, keeping your immune system strong and healthy is vital in fighting off other diseases. This is yet another reason to make sure that you're always on top of your vaccinations.
Contact e7 Health today for your vaccination needs and help to prepare for your travel plans. We'll help keep you safe and healthy. Together, let's prove that vaccination is the safest and most efficient way to fight disease.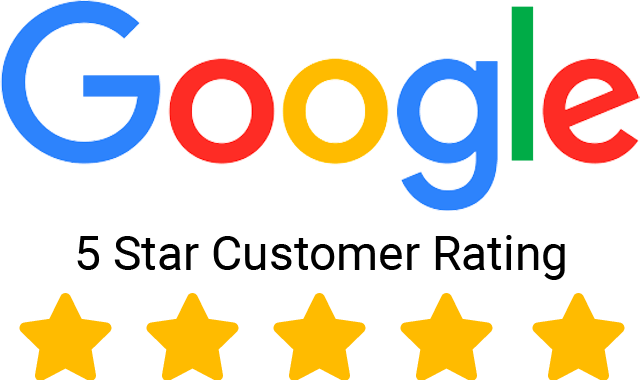 Give us a 5-Star Review on Google! It only takes a few seconds!