Stay Well by Receiving an Annual Tuberculin Test
Posted: May 10th, 2017 at 09:55AM - by e7 Health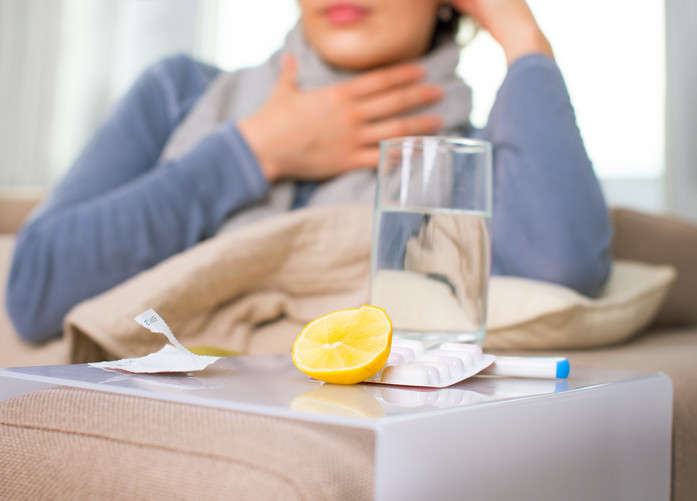 Stay Well by Receiving an Annual Tuberculin Test
Tuberculosis, otherwise known as TB, is currently the most widespread infectious disease globally. It is, however, a curable disease. The disease is caused by bacteria that can affect the lungs, brain, kidneys, and lymph nodes. It's spread by sneezing or coughing.
Active TB results in a persistent cough, night sweats, weight loss, loss of appetite, chest pain, fatigue, and even coughing up blood. The disease-causing bacteria can, however, lie dormant resulting in latent TB infection (LTBI) which does not make someone sick and cannot be spread to other people. LTBI can be cured with treatment but failure to get treatment can lead to active TB infection.
TB testing is very important in controlling the spread of the disease. The aim of TB testing is to prevent the spreading of the disease, to identify potential sources TB, and to treat those who are actively ill or infected. Annual TB tests are for screening purposes which help in the elimination of the disease. Screening programs target high-risk populations for completion of preventive therapy and evaluation for infection.
Candidates for Screening
TB screening is recommended for:
Close contacts of individuals with suspected or known active TB disease.
People infected with HIV or those at risk of HIV infection.
Those who inject locally identified or illicit drugs.
Employees and residents of high-risk congregate settings such as correctional institutions, mental institutions, nursing homes, and other long-term residential facilities.
Health care workers who attend to high-risk groups.
Foreign-born individuals, including children five years and under, who recently arrived in the U.S. from other countries with a high TB prevalence or incidence
Adolescents, children, and infants in contact with adults in high-risk groups
An annual TB test is, therefore, important for you and those around you.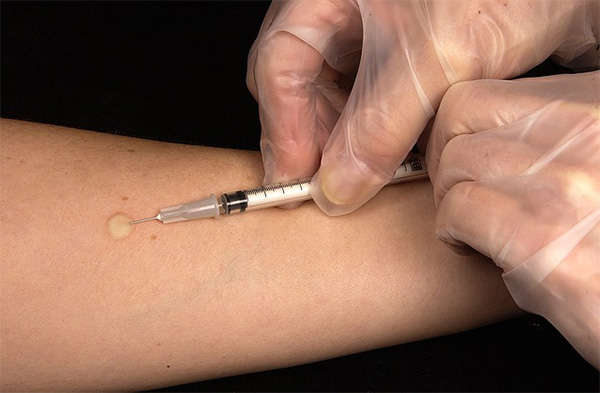 Screening for TB Disease
This is appropriate and relevant where active TB disease prevalence is high, such as among seasonal and migrant workers, homeless people, and the foreign-born. Screening for TB disease begins with a clinical assessment for signs and symptoms suggestive of TB. Those showing TB-like symptoms should be taken through a further evaluation which includes a sputum examination or chest radiography.
The latter is used to either exclude or confirm the presence of TB. Chest radiographs for TB screening are allowed in some circumstances but this should be restricted to settings in where transmission and risk of the disease are high, and when a symptom evaluation will most likely be ineffective.
Once screened, all those with TB-like symptoms and those whose sputum and radiographic examinations suggest the presence of TB should be put on a standard, four-drug, anti-TB regimen. This is done while waiting for final confirmation of TB diagnosis.
Screening for LTBI
The two methods currently used for detecting TB infection are an Interferon Gamma Release Assay (IGRA) blood test and the Mantoux tuberculin skin test (TST). Prior to the administration of either test, patients must be carefully assessed for risk factors. Such an assessment can be carried out for individuals or for a population group such as homeless persons.
Once commenced, the evaluation must include an assessment for the likelihood of completing LTBI treatment once prescribed. If one cannot or will not complete LTBI treatment, he/she should not, in general, be screened for LTBI infection. Candidates for screening should be taken through a clinical assessment which includes symptom review. Those in high-risk groups with TB-like symptoms must have TB disease excluded regardless of their IGRA or skin test results.
If one has a positive IGRA or TST result, TB is most likely within the body and additional tests should be performed to ascertain whether one is infected with active TB or LTBI. For those who have received the BCG vaccine or have a hard time coming back for a second TST test reading appointment, the IGRA test is recommended.
Screening among Specific Groups
Persons With an HIV Infection
Co-infection with HIV is the most powerful risk factor for persons with TB infection since it can progress to active TB. For such individuals, screening for TB infection is a high priority and should be done in the shortest time possible once HIV infection is detected. For individuals in this group, screening should consist of both a TST and an IGRA test.
For those with TB-like symptoms, chest radiography and/or a sputum collection is recommended to rule out active TB disease. For those with a positive IGRA or TST but without TB-like symptoms or radiographic abnormalities, preventive therapy is recommended.
Mobile Risk Groups
Examples of these are seasonal workers and homeless persons. Individuals in these groups are unlikely to complete the recommended course of preventive therapy. Screening in such groups should, therefore, focus on finding TB disease among all, those who are immunosuppressed, and in finding infection and disease among the close contacts of those with active cases.
Occupational Risk Groups
These include healthcare workers and residents of congregate facilities. Here screening for TB is mandated by regulation for employees and residents at entry. Annual testing is highly recommended in these facilities if there is an ongoing potential for infection.
For students, annual TB screening is not recommended unless they fall in or are in close contact with individuals in the high-risk groups mentioned. This practice should, therefore, be abandoned among students. Such screening should also not be performed among expectant women unless if they fall among the mentioned high-risk groups.
Additionally, for individuals with a history of treated/cured TB disease or infection, annual TB testing is not necessary. For those in this group who have to undergo screening for school entry or employment purposes, a symptom assessment is recommended. After the assessment, if any of them have TB-like symptoms, chest radiography, and/or sputum collection is recommended.
Those with a history of cured and treated multi-drug resistant TB (MDR-TB) are, however, an exception to this rule and may need a thorough evaluation to ensure the absence of TB recurrence.
Ask us about our TB skin testing!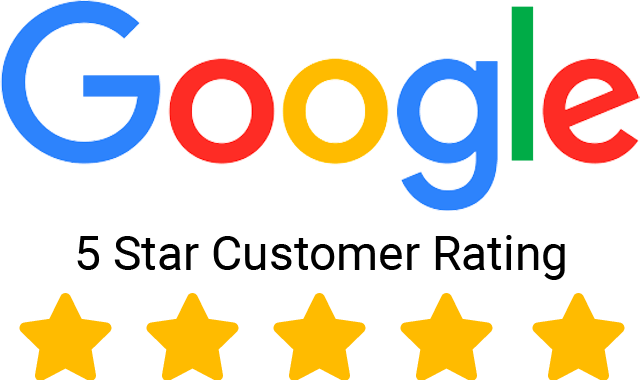 Give us a 5-Star Review on Google! It only takes a few seconds!