Partially Effective HIV Vaccine Could Turn Corner on Pandemic
Posted: Apr 21st, 2017 at 02:49PM - by e7 Health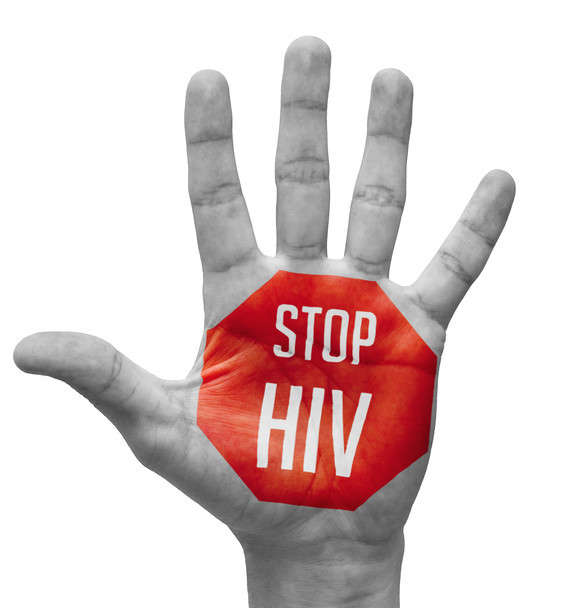 Researchers say that deployment and use of an even partially effective vaccine against HIV could still prevent millions of HIV infections each year. Even though a partially effective vaccine is not perfect, there are currently no vaccines against AIDS in use. Many vaccines are in clinical trials or the development pipeline. So far, the HIV vaccines developed have turned out to be less effective than researchers had hoped.
The Joint United Nations Program on HIV/AIDS (UNAIDS) established a three-part worldwide target for 2020 in the year 2013. This three-part global target is diagnosing 90 percent of all people living with HIV (PLHIV), providing antiretroviral therapy (ART) to 90 percent of those diagnosed, and achieving viral suppression from adherence to a responsive ART regimen in 90 percent of those treated.
This 90-90-90 target corresponds to 81 percent of PLHIV on HIV and 73 percent of PLHIV virally suppressed globally. The UNAIDS later extended their goal to 95-95-95 by 2030. This is against a global status quo of 53-75-77 that corresponds to suppression of only 31 percent of PLHIV. There is considerable variation among countries against the underlying global average. Most developed countries have achieved the greatest proportions of virally suppressed PLHIV.
As such, despite decades of HIV treatment innovations, HIV still contributes significantly to morbidity and mortality because of low HIV testing rates and variable linkage to healthcare.
To try and understand what the future of the disease might hold, a mathematical model of HIV progression, transmission, and intervention has been developed by scientists at Oregon State University. The model was tailored to 127 countries globally. Using current interventions, the model indicates that the world could expect to see approximately 49 million new cases of HIV in the next two decades. 25 million of these infections could be prevented if ambitious targets set by the United Nations for diagnosis, treatment, and viral suppression are met. This is where an HIV vaccine comes in.
Jan Medlock, the lead author of the study, says that adding a vaccine into the picture by 2020, even if it is 50% effective could contribute to the prevention of 6.3 million new HIV infections. This can contribute to potentially reversing the HIV pandemic. Medlock adds that a vaccine's partial efficacy is still better than zero efficacy. As such, a partially effective vaccine really becomes a matter of thinking of the cost and trade-off.
The question to be answered is whether money is being taken away from treatment or another health program so as to purchase the vaccines. If not, the vaccines are worth doing even if they are at very low efficacy. Medlock's model was reported in the Proceedings of the National Academy of Sciences.
The model input clinical data from an HIV vaccine that is currently in large scale trials in South Africa. The vaccine in question was modified for the phase III trials currently underway in the hopes of boosting its effectiveness. The unmodified vaccine candidate had shown the efficacy of approximately 60 percent in preventing HIV for the first year. Effectiveness of the vaccine, however, dropped after three and a half years to 31 percent.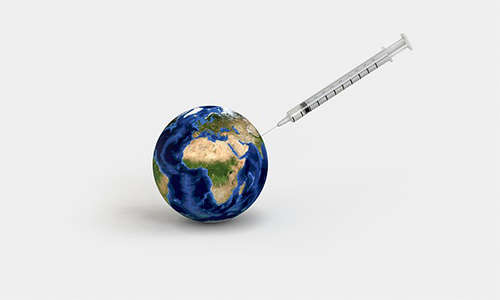 According to Medlock, if a vaccine is only 50 percent effective even if the current HIV detection and treatment levels do not show an improvement globally, such a vaccine has the potential to prevent 17 million new cases over the next twenty years. She adds that the availability of a vaccine that is even less effective could still contribute significantly to slowing the pandemic. As such, a vaccine with a 20 percent efficacy could still prevent millions of infections. Medlock adds that many countries will inevitably fall short of the United Nation's ambitious goals to control the HIV pandemic. This is why researchers believe that even an imperfect HIV vaccine should be brought to the scene to contribute to the fight against the AIDS virus.
In the past few years, promising advances in the development of HIV vaccines have been witnessed and several of these HIV vaccine candidates are currently under investigation. In 2009, phase III trials of an ALVAC-HIV/gp 120 regimen had an efficacy of about 61 percent after a year and approximately 31 percent after three and a half years. In South Africa, results of the HVTN 100 (an updated ALVAC-HIV/gp 120 regimen) vaccine trials gave a more robust immune response compared to participants in the RV144 vaccine trials.
Due to the immunogenicity and the safety demonstrated by the HVTN 100 vaccine, the HVTN 702 clinical trials were rolled out in November 2016 to determine the efficacy of the vaccine at 14 different sites in South Africa.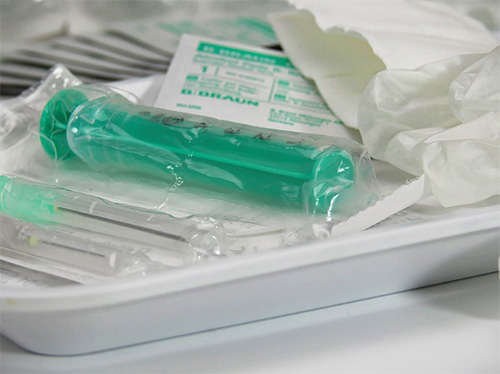 There have also been other advances in vaccine development involving the use of adenovirus vectors. Subsequently, three phase I/II trials have been initiated as part of the Ad26/MVA/trimergp 140 program following strong preclinical scientific underpinnings. An efficacy study of the same is planned later on in 2017. There are also investigations into the prophylactic potential of broadly acting neutralizing antibodies.
This has provided initial evidence for increased viral clearance using immunotherapy. As such, in cases where the use of vaccines alone may not be enough to eliminate the disease, they can still be a component of controlling the disease when combined with drug therapies.
It is important to quantify the levels of new and existing interventions needed to turn the tide of the HIV pandemic in each country. This will contribute to fundamental policies at the national and international levels. The mathematical model of HIV progression, transmission and intervention developed and tailor-made for 127 countries that contribute more than 99 percent of PLHIV globally can, therefore, be used to evaluate the impact of these interventions and the rolling out of a vaccine with partial efficacy on achieving the UNAIDS targets. Results of the study demonstrate the benefit vaccination could add in substantially reversing the pandemic whether the UNAIDS targets are met globally or by each individual country.
A combination of vaccination and the 95-95-95 UNAIDS target can, therefore, avert 31 million infections. Recent results from the HVTN 100 vaccine clinical trials have definitely bolstered optimism for eventual development and deployment of an HIV vaccine in the near future.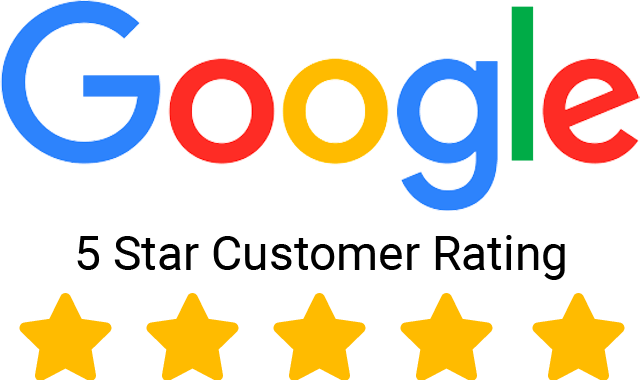 Give us a 5-Star Review on Google! It only takes a few seconds!
Very friendly staff. I was there to draw my quantiferon gold test and I was in and out of there in 20 minutes total. Made my appointment the same..

Read More
The staff here are always positive, friendly and knowledgeable. They are quick when you make an appointment. They are always gentle when giving the

Read More
That staff is always great. Very helpful and friendly. Of course, I notice their competence too. But what stands out the most is how FAST the...

Read More
This operation has impressive customer service and it's not by accident. Everyone I interacted with, without exception, I would hire in a heart...

Read More
The consultation was fast very helpful my shot didn't feel it..I love this place amazing people...

Read More
The place is clean, customer service is great, clinicians explains things well, answer all your questions. You go in and out fast.

Read More
Needed a TB test. It has to be done in 2 steps a few days apart. I came in the day of my second visit and the line is out the door. I had to get to

Read More
Great service. Needed a physical done immediately and they were more than happy to help

Read More
When you're in a pinch and you need flexible hours, e7 health is there for your needs. Whether it for your general vaccines, travel vaccines, TB.

Read More
Very good staff and very patient. Didn't have to wait to get testing done and the lady who drew my blood was very helpful and understanding of my

Read More
I was given all the information I needed on vaccines and more, for my upcoming international travel plans!

Read More
Great customer service and quick service really professional.

Read More
Fast and easy. No Wait

Read More
I needed a quick TB test and had never been here.. these ladies are very professional..kind and made me feel comfortable in how they followed the..

Read More